Carpet Odor Removal in Baltimore & Columbia, MD
Your carpet can stink for several reasons. Your pets might have peed on it or your child might have spilled some drink without you noticing it. Over time the carpet absorbs the liquid and starts giving off foul smells, along with the odor, a drenched carpet is prone to mold and bacteria.
The best way to deal with this is to call professional carpet cleaners, although you might have the urge to grab a commercial stain remover to fix it, it is best if you do not do that. Scrubbing carpets roughly can ruin it altogether. Hydro Clean specializes in all forms of carpet cleaning services. Starting from removing stubborn stains to getting rid of foul odors, our team is experienced to fix it all.
If you reside in Baltimore, Columbia, Annapolis, or surrounding areas just call us at 410-505-7879 or contact us online.
Our services also include Fire Restoration, Water Restoration, Mold Remediation, and Furniture Cleaning.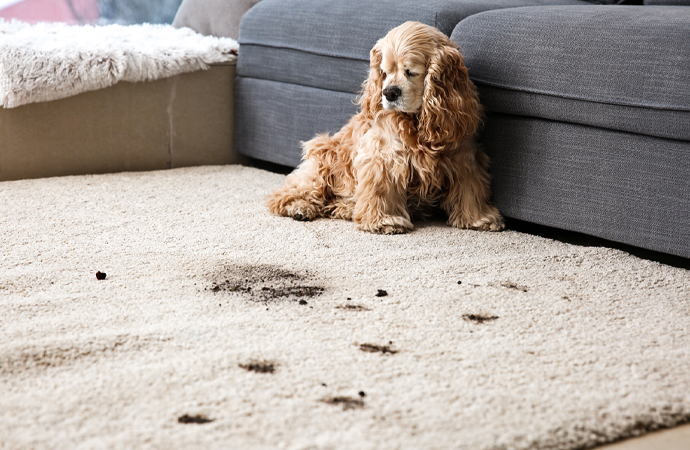 Professional Odor Removal
For the toughest odor, we will use oxidizers, which not only removes organic odors but also odors caused by microbial organisms. Oxidizers burn the molecule causing the odor and is perfect for sensitive households as it is environmentally friendly.
We also use enzyme injections or sprays, which digests the material causing the odor and slowly removes the stink.
Along with these, we will inspect the area below the carpet, subflooring, and baseboards making sure the odor did not spread to these places. If it did, we might need to clean up the surrounding areas too. It is important to detect the root of the odor and work accordingly. Our team is trained and has experience dealing with all forms of carpet disasters, be it stubborn stains or odors, we will fix it efficiently.
Hydro Clean is certified by the IICRC (Institute of Inspection, Cleaning, Restoration certification) so our service will not disappoint you. Get in touch with us by dialing 410-505-7879 or clicking here.
Request A Free Cleaning Estimate Today