Carpet Stain Removal in Baltimore & Columbia, MD
Hydro Clean specializes in all forms of carpet cleaning services. Starting from removing stubborn stains to dyeing faded carpets, our team is experienced to do it all.
Most households invest in exclusive carpets or rugs to enhance the beauty of their home. And if these pieces of beauty get stained, one might feel like grabbing a commercial stain removal or brush to fix it. Resist the urge of doing so, because this will worsen the condition of the stain and might create a mess beyond repair. Let professionals fix this. At Hydro Clean, we have been removing stains from upholstery and carpets for years, call us at 410-505-7879 or contact us online.
In Baltimore, Columbia, Annapolis, and surrounding areas we also provide Fire Restoration, Water Restoration, Mold Remediation, and Furniture Cleaning services.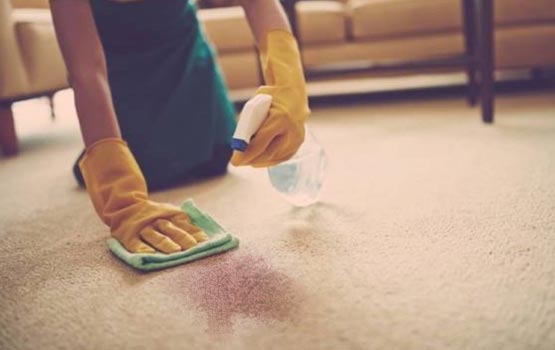 Professional Stain Removal in Baltimore
Spills from dark liquid like coffee, wine, ketchup, or nail polish can be very difficult to remove. Our stain-removal process is designed to help remove the most stubborn stains.
Firstly, we water spray the whole carpet to loosen dirt and debris
Test the fabric of the carpet before applying our organic solvent to the stained areas
Use a hot water extraction method to remove the stain
Dry the carpet with our commercial dehumidifiers to prevent mold growth
Trust Hydro Clean For Your Plumbing Leaks
Our team of professionals is trained and certified by the IICRC (Institute of Inspection, Cleaning, Restoration certification)
Use the finest chemicals and equipment for our services
24/7 emergency service
We provide complete customer satisfaction and back this statement with a 'money-back' guarantee.
Get in touch with us by dialing 410-505-7879.
Request A Free Cleaning Estimate Today