Floor Cleaning & Waxing in Baltimore, Ellicott City, & Columbia, MD
Hydro-Clean provides professional floor cleaning services throughout Maryland, including the cities of Baltimore, Columbia, Ellicott City, Annapolis, and Catonsville. Keeping the floors of your home or office clean, waxed, and shiny is essential for a healthy indoor environment.
Households with pets need to be extra conscious about their cleaning habits because pets often carry in dirt, dust, and debris that can trigger allergic reactions. Our team is trained in floor waxing, tile and grout cleaning, and commercial pressure washing. When you need our help, simply contact us online or give us a call at 410-505-7879 to learn more about our services. We also provide Fire Restoration, Water Restoration, Mold Remediation, and Furniture Cleaning.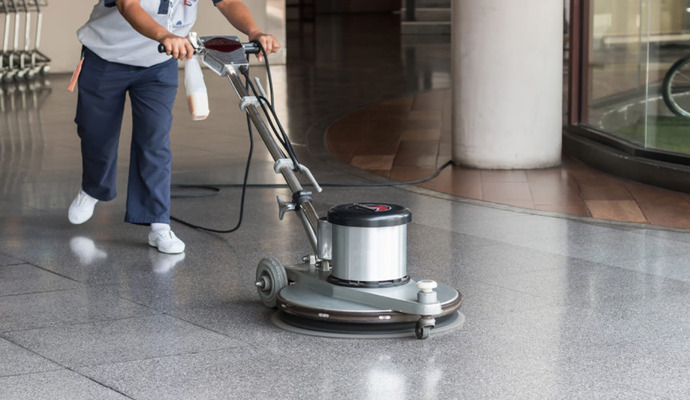 Floor Waxing & Pressure Washing
Our commercial floor waxing and pressure washing will make sure every corner of your floor is wiped clean by removing dirt, debris, stubborn stains, and grease. We use the highest quality of cleaning chemicals and equipment to carry out this service. If the tiles of your floor are of light colors, dirt and stains will be more visible, we make sure our cleaning procedure leaves those tiles sparkling.
Let Hydro-Clean Care for Your Floor in Annapolis
Whether wooden or tiled, Hydro-Clean provides floor cleaning service for hard-surfaced floors. We cater our cleaning approach to individual flooring types. Vigorous scrubbing can deteriorate the finish of some floors, so our team makes sure this does not happen. Instead, we will vacuum the floor first, then go for either deep pressure washing or waxing. Our crews are IICRC-certified and provide 24/7 emergency service. for customers in Baltimore, Annapolis, Columbia, and other cities throughout the Greater Baltimore Metro Area. For more information, contact us online or give us a call at 410-505-7879.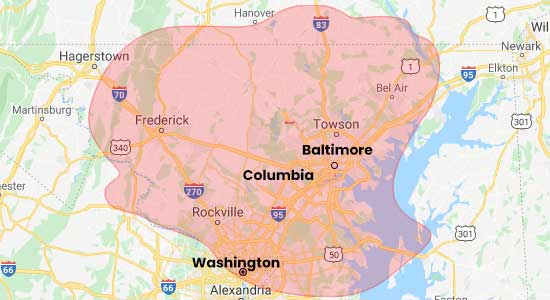 Request A Free Cleaning Estimate Today