Rug Cleaning in Baltimore, Catonsville, Annapolis, & Columbia, MD
Visit Our Sister Company
Area rugs add beauty and style to your home or office in Baltimore, Columbia, Annapolis, and other cities within our Maryland service area. But it is essential to keep them clean to maximize their life cycle and keep them looking their best. Fortunately, our sister company, Hydro Clean Rug Care, has the equipment, expertise, and experience to get the job done right. To keep your home or office looking its best, a great place to start is with clean, stylish, & eye-catching area rugs. For more information, call 410-505-7879 or click here to make an appointment.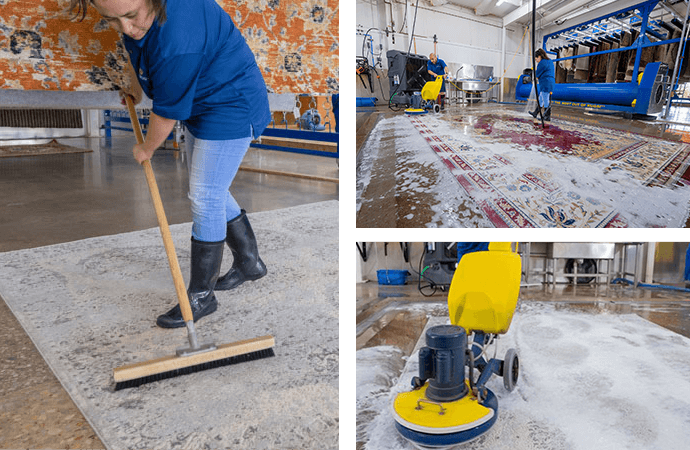 Make Your Area Rugs Look Like New in Bowie, Towson, & Havre de Grace
Customers in Bowie, Towson, Havre de Grace,  Catonsville, and other Maryland cities within our service area understand the rug cleaning and carpet cleaning expertise of our cleaning experts at Hydro-Clean. For years, we have provided the widest array of area rug cleaning products and services in Maryland to make sure the area rugs in your home or office are soft, comfortable, and eye-catching.
Issues That Hurt the Look & Feel of Your Area Rugs in the Greater Baltimore Area
Most people have at least one area rug in their home or office. Some of the most common factors that damage such delicate textiles include:
Dirt – The most common issue that impacts area rugs, it is important not to let ground-in dirt and debris from the bottom of shoes impact your rug. Only a deep cleaning will remove it completely.
Water – Regardless of their color or style, area rugs are easily damaged by water. You must get it dried ASAP following a major spill, indoor flood, or appliance leak. Water damage to your rugs can harm the floor beneath.
Pets – Because of their delicate nature, area rugs are easily impacted by pet odors and pet stains. They will permeate your rug quickly if not addressed ASAP with the help of a professional cleaning company.
Smoke – Smoke from a fire or residue from an indoor smoker will leave b and powerful odors in an area rug. However, our IICRC-certified technicians can remove the stench from even the most delicate textiles.
Spills - Nothing stails and discolors an area rug faster than spilled food and drinks. They must be removed ASAP to keep your area rug looking lovely.
Our Proven Area Rug Cleaning Process by Hydro-Clean Rug Care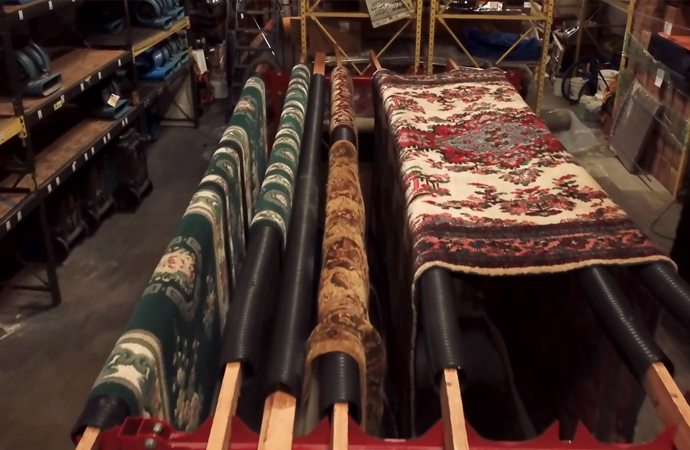 An area rug is designed to be the focal point of the room where it is displayed. To make it worthy of such attention, it must remain clean, vibrant, and stain-free. When you need to deep clean your area rug, our certified technicians at Hydro-Clean use a time-tested process that yields outstanding results:
Area Rug Cleaning Process by Hydro-Clean
Pre-Spray the entire area to loosen dirt and bring it to the surface.
Use truck-mounted equipment that eliminates the need to bring bulky equipment into your home or office and provides more suction and power for a more thorough cleaning.
Clean with a high-grade detergent, specifically formulated for carpets, combined with a hot water extraction method. This deep cleaning process removes about 95% of the water and allows most carpets to dry within 8-10 hours.
Move furniture that can be safely moved, clean the area below, and place furniture back onto plastic tabs or blocks to keep your furniture off the wet carpet.
As always, no extra charge for spot removal.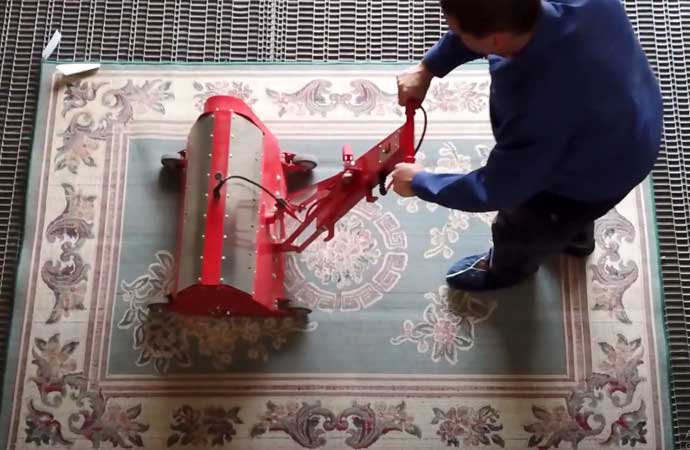 Spot & Stain Cleaning Services for Area Rugs
Among the most common issues with area rugs comes are food & drink spills and pet-related stains and odors. We provide spot & stain removal services for all of your area rugs in the cities throughout our service area.  We also handle pet odor removal from your fine textiles.
Though most spots and stains disappear during the actual cleaning, some tough stains remain behind. This is usually because the affected fibers are dyed and not just coated by the stain. This is when our technicians get to work by hand. We have many different types of spot removers for stains such as coffee, wine, and chocolate. If you are aware of a stain, and you know what caused it, please let your professional carpet cleaner know. This will assist them in determining the best way to remove it.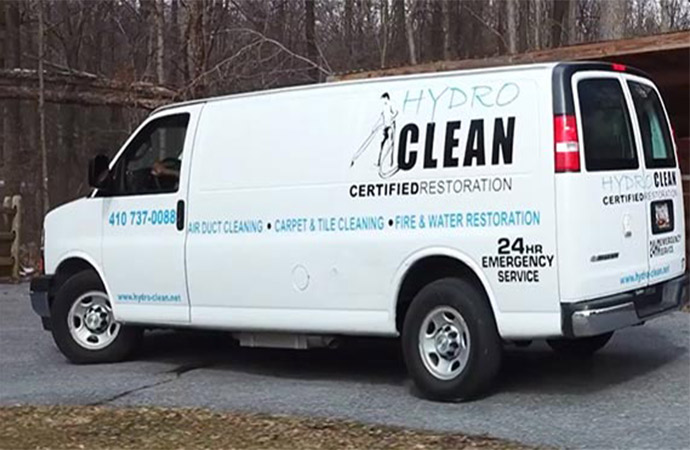 Contact Us to Clean Your Area Rug
When you need the kind of thorough area rug cleaning that is required to restore your fine textile to its original condition, you need to reach out to the floor cleaning professionals from Hydro-Clean. We have set the industry standard in Maryland for years!
Trust Hydro-Clean for Rug Cleaning in Baltimore, Towson, Bowie & Columbia
Our certified technicians provide a full range of area rug cleaning and other cleaning & restoration services for customers in Baltimore, Columbia, Ellicott City, Bowie, Towson, and other Maryland cities that we serve. Call us at 410-505-7879 for more information.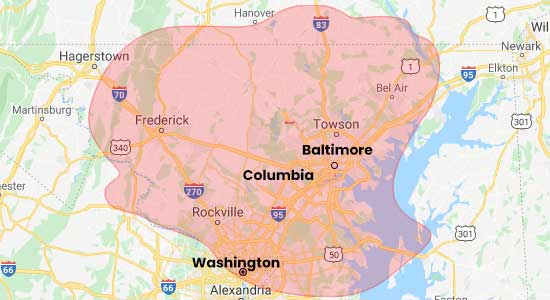 Request A Free Cleaning Estimate Today