Carpet Cleaning in Baltimore & Columbia, MD
When you need to clean the carpet at your home in Baltimore, Columbia, Annapolis, or elsewhere within our Maryland service area, contact Hydro Clean. Always remember: When it comes to having your home look its best after a thorough cleaning, everything starts with the carpet.
Making Your Carpets Look New with Hydro Clean
For homeowners in Catonsville, Bowie, Towson, Havre de Grace , and other cities within the Greater Baltimore area, the carpet is one of the most important and most challenging parts of the home cleaning experience. Because we provide the widest array of state-of-the-art residential carpet cleaning products and services in Maryland, you can be confident that your home will be more comfortable and eye-catching when our certified technicians are done.
$99.00
1 room & hallway up to 250 sf
$149.00
3 rooms up to 600 sf
$249.00
5 rooms up to 1,000 sf
$349.00
8 rooms up to 1,600 sf
Issues That Adversely Affect Your Carpets in Maryland
Most people have carpeting of some kind in their homes. Some of the most common factors that damage your carpet include:
Dirt – This is the most common issue that impacts carpets. Debris from the bottom of shoes is deposited into the carpet and ground in over time. Only deep cleaning will remove it completely.
Water – A damp carpet quickly becomes a damaged carpet. That is why it is essential to remove water ASAP when it is tracked onto your flooring after a rain or some type of leak. Water damage to carpet impacts the floor beneath.
Pets – In addition to tracking in dirt from outdoors, pets create dander, urine, and other odors that permeate your carpet if not addressed quickly. Professional carpet cleaning is an effective way to get rid of these issues.
Smoke – Smoke from a fire or from a smoker who lights up indoors leave strong and persistent odors in your carpet. With the right tools and methods, such odors can be removed by a professional to avoid having to replace the carpet.
Spills - Common issues like spilled food and drink leave your carpet looking less than desirable. It's up to you to remove such stains.
The Process of High-Quality Carpet Cleaning by Hydro Clean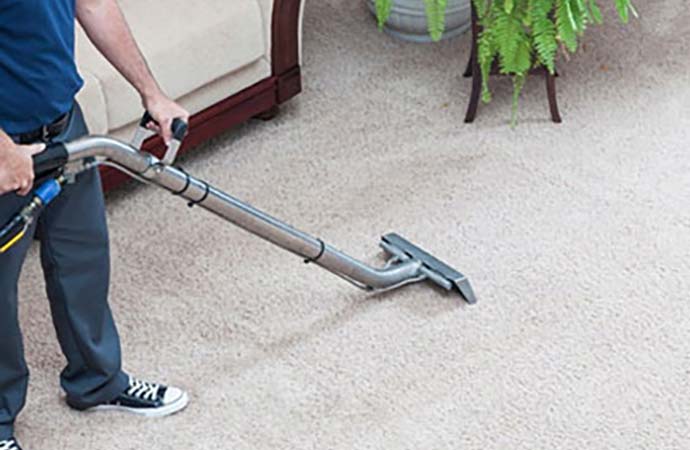 When it comes to giving your home a thorough cleaning to ensure it looks and smells fresh and clean, everything starts with the carpet. To be certain your carpet gets as clean it was the day of its installation, our highly-trained & certified technicians at Hydro Clean use a time-tested process that yields outstanding results:
The Hydro Clean Process
Pre-Spray the entire area to loosen dirt and bring it to the surface.
Use truck-mounted equipment that eliminates the need to bring bulky equipment into your home or office and provides more suction and power for a more thorough cleaning.
Clean with a high-grade detergent, specifically formulated for carpets, combined with a hot water extraction method. This deep cleaning process removes about 95% of the water and allows most carpets to dry within 8-10 hours.
Move furniture that can be safely moved, clean the area below, and place furniture back onto plastic tabs or blocks to keep your furniture off the wet carpet.
And always, NO EXTRA CHARGE for spot removal.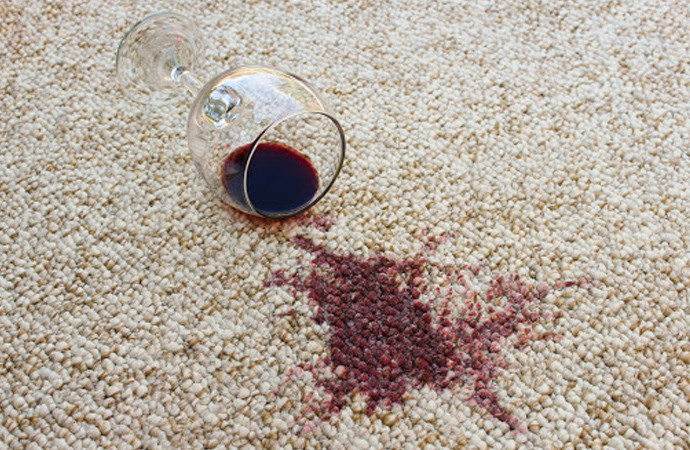 Spot & Stain Cleaning Services in Baltimore, MD
Our carpet cleaning in Baltimore and throughout our service area  covers spot & stain removal and much more! We also handle tile & grout cleaning ,carpet & upholstery protection ,hardwood floor cleaning  , and pet odor removal.
Though most spots and stains disappear during the actual cleaning, some tough stains remain behind. This is usually because the affected fibers are actually dyed and not just coated by the stain. This is when our technicians put down the wands and hoses and get to work by hand.
We have many different types of spot removers for stains such as coffee, wine, and chocolate. If you are aware of a stain, and you know what caused it, please let your professional carpet cleaner know. This will assist them in determining the best way to remove it.
Frequently Asked Carpet Cleaning Questions
While you can remove carpet stains yourself at times, if you are not careful with the chemicals you use, you can permanently damage your carpet.
Yes. While you can remove an old stain from a carpet, removing it right away ensures you get out everything without damaging the carpet. The longer you leave a stain in the carpet, the harder it is to remove.
Contact Hydroclean Today!
When you need the kind of deep carpet cleaning that will have your carpets looking like new, look no further than Hydro Clean. You can trust that your home is in good hands with us on the job, no matter what you might need in regard to home cleaning services.
Trust Hydro Clean for Carpet Cleaning in Baltimore, Towson, Bowie & Columbia
Our certified technicians provide a full range of carpet cleaning and restoration services to customers in Baltimore, Columbia, Ellicott City, Bowie, Towson, and other Maryland cities that we serve, call us at 410-505-7879
Contact Us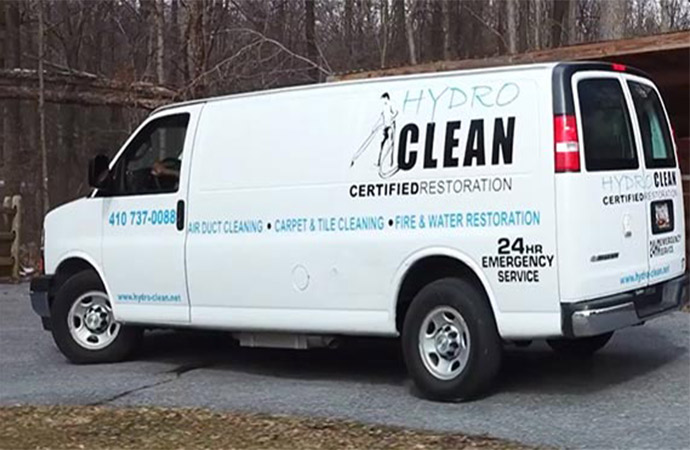 Recent Carpet Cleaning Jobs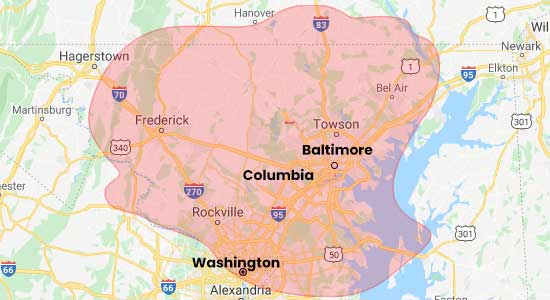 Request A Free Cleaning Estimate Today