Carpet Cleaning Services in Clarksville
Vacuuming your rugs is a great first step to getting a deep clean in your Clarksville home, but it shouldn't be the only thing you invest in. Over time, with spills and general use, stains, dirt, and allergens embed deeply into carpets, and vacuuming can't help you with that. Not only does this make your home more of a health risk, but it means that your carpets look worse and wear down much faster. Having your rugs and carpets deep cleaned regularly with professional carpet cleaning services helps keep your home looking and smelling amazing, while also ensuring their lifetime! It is a win-win all around for your home's health and your health.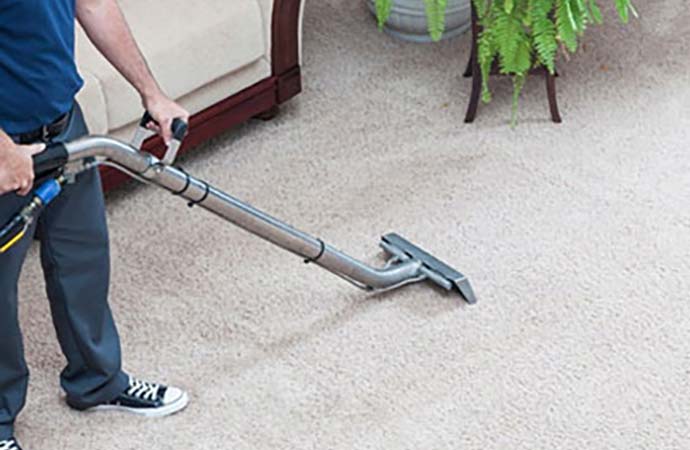 Residential Carpet Cleaning
Cleaning is a hassle, especially when you already work full time and do everything else that is involved in maintaining and caring for a household. Carpet cleaning is just one more task. And even if you vacuum frequently or shampoo your carpet with DIY methods, you are not achieving as deep of a clean. Hydro Clean has the professional tools and expertise when it comes to deep cleaning carpets. With our help, you will have more time for yourself and your family on the weekends! Take a break, and let us do the hard work to get your home's carpets deep cleaned and fresh.
Make your carpet look brand new with help from Hydro Clean!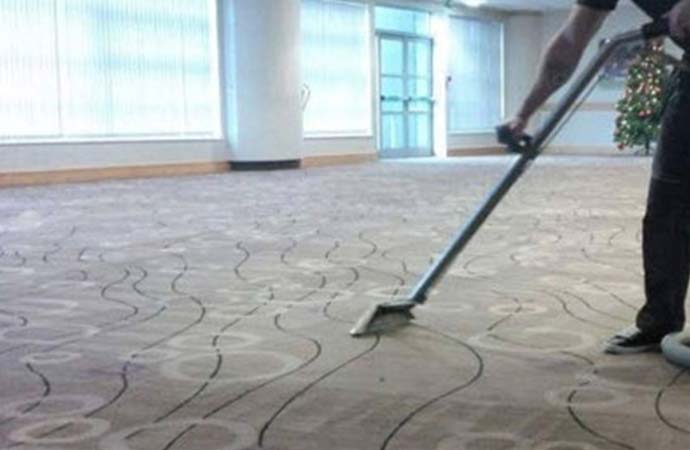 Business Carpet Cleaning
Businesses can definitely benefit from carpet cleaning services as well! Anywhere there is a carpet, we will be there to clean them. Your Clarksville business gets a lot of foot traffic, from people that come from all over the place. This tracks in a lot of dirt, allergens, and dust very quickly. Even if you have an excellent weekly cleaning service, nothing compares to the benefits of commercial carpet cleaning with our team at Hydro Clean. Remember, it is not truly clean unless it is hydro clean!
What Is Dirtying Your Carpet?
Is your carpet in your Clarksville home starting to look dirty or discolored? Is there obvious staining? How about an odor? All of these are red flags and indicators that it is time for a deep clean. Check out the main things that are dirtying your carpets.
Dirt – This is the most common issue that all carpets in Clarksville face. When you come in from outside, no matter what season, you bring everything that you stepped in with you. Whatever it is that sticks to the bottom of your shoes can often get deposited into the carpet over and over as people repeatedly tread in the same areas. No matter what, that material is only going to embed itself over time and will require deep cleaning to get rid of it all completely.
Water – Whether it is from rain, flooding, or an accident with your home's plumbing… water damage is no joking matter. It can take a huge toll on your home's carpeting. If not treated quickly and properly, it can completely destroy your carpeting. Water can easily seep through the carpet to damage the floor beneath. That means that any water damage to carpeting has to be cleaned up as quickly as possible!
Pets – Not only can your pets bring in dirt from outside, but there can also be issues with things like dander and odors left behind by accidents. Puppy training can especially take a long-term toll on your carpets. Residential carpet cleaning is an effective way to get rid of those stubborn messes left behind by your pets so that you can breathe easier and enjoy your cuddly friend without worrying.
Smoke – If you've ever experienced a fire in your home, then you know how strong and persistent the smell of smoke can be even as time passes. Getting it out of the carpeting is no small task, but it can be done with the right tools and methods, leaving you with the option to recover your carpeting rather than having to replace it entirely.
Get Sparkling Clean Carpets in Your Clarksville Home Today With Hydro Clean's Help!
Keep your home happy and healthy with expert carpet cleaning services with Hydro Clean. We are the cleaning technicians that do the hard work for you, so you can enjoy your home to the fullest. Contact us today to schedule your next cleaning appointment!
Request A Free Cleaning Estimate Today