Air Duct Cleaning in Baltimore & Columbia
Having air ducts that are working correctly is essential for keeping an indoor environment comfortable. These ducts have a significant part to play in balancing your home's heating and cooling systems. If you require expert air duct cleaning services for your commercial or residential property in Baltimore, Columbia, Annapolis, or any other location within our service area in Maryland, do not hesitate to contact Hydro Clean for prompt and practical assistance. We offer exceptional air duct cleaning services, carpet cleaning, floor cleaning, commercial cleaning, rug cleaning, and more. Our services are available for emergency response 24/7.
Visit Our Duct Cleaning Site
We have launched a duct cleaning division, Hydro Clean Duct Cleaning, to offer expanded and enhanced services to our customers in the greater Baltimore & Columbia areas. For more information on our duct cleaning services, click here.
Can You Trust All Duct Cleaning Companies?
It's common to find companies that advertise themselves as expert duct cleaners. However, as a customer, it's difficult to confirm whether the ducts were correctly cleaned or damaged. This could lead to issues such as leaks and decreased energy efficiency.
With Hydro Clean Duct Cleaning, you can have peace of mind knowing that we deliver top-notch work. We are acknowledged as Certified Air Systems Cleaning Specialists by the National Air Duct Cleaners Association. You can trust us to thoroughly clean your ducts and ensure their safety with our expertise.
Hydro Clean has provided air duct and dryer vent cleaning services for over three decades. Since our establishment in 1986, we have earned the trust of thousands of happy customers, received tons of positive reviews, and achieved a high rating on Angie's List.
Call us at 410-505-7879 and discover the Hydro-Clean difference like many other Maryland home and business owners like you.
To learn more about the indoor air quality of your home or office and our air duct cleaning services in Baltimore, kindly continue reading and watching the accompanying photos and the simultaneous video services.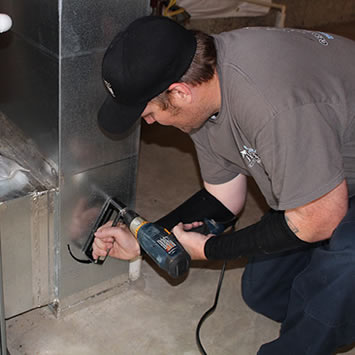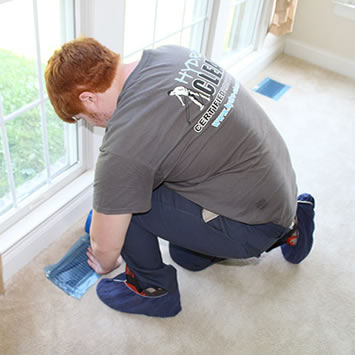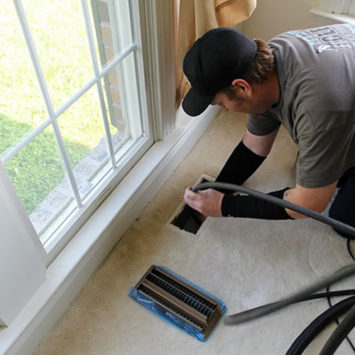 Is The Air You Breathe In Your Home Making You Sick?
Ensuring your family breathes clean and pure indoor air is essential. Achieving this requires the expertise of professional duct cleaning.
Your home's duct system is like its respiratory system, akin to your lungs. It must be cleaned to work effectively and efficiently when it becomes contaminated and congested. Clogged and blocked air ducts can cause various side effects.
If you answer "Yes" to one or more of the following questions, it's probably time to call Hydro-Clean for professional air duct system cleaning:
Does anyone in your house have allergies, asthma, or other respiratory problems?
Does anyone in your family suffer from headaches, nasal congestion, or other sinus problems at night or in the morning?
Is there a smoker in the house?
Do you have dogs, cats, or other pets?
Do you notice "musty" or "stale" odors when the furnace or air conditioner runs?
Do you notice dust on your furniture shortly after cleaning?
Does it seem like there is not enough airflow coming from your vents?
Is your furnace equipped only with a standard throw-away fiberglass filter?
Before Duct Cleaning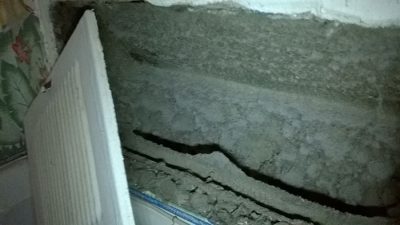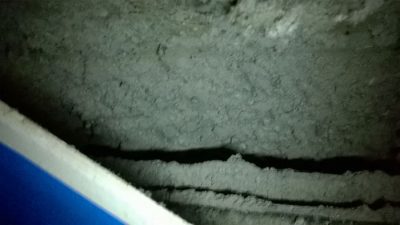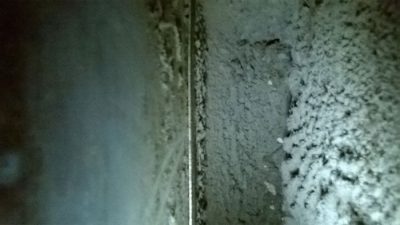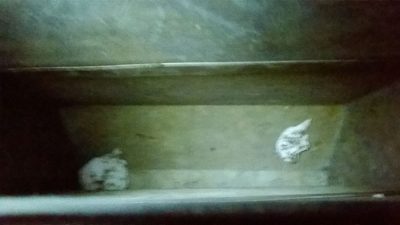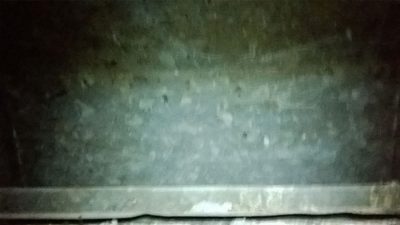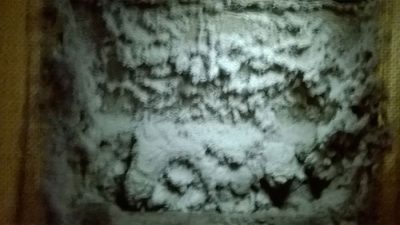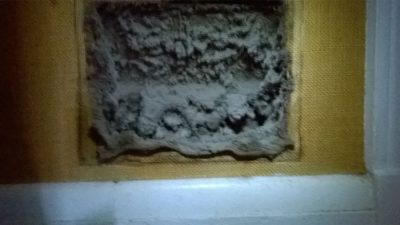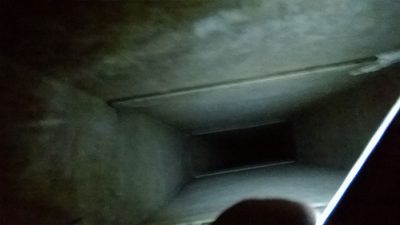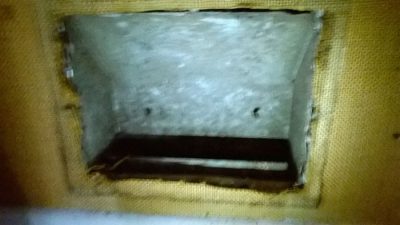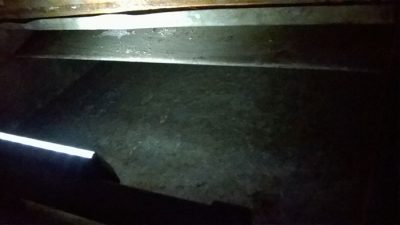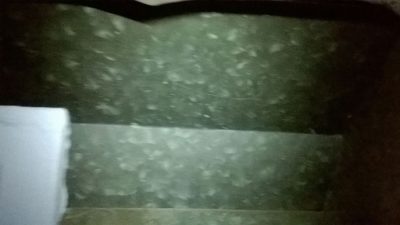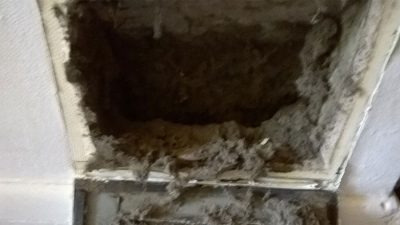 What Happens If I Don't Get My Air Ducts Cleaned?
When your furnace or AC is in use, it pulls in dust, dirt, pollen, animal dander, and other particles from the air, which then accumulate in your duct system. Over time, these contaminants create an environment conducive to mold spores, bacteria, fungi, mildew, and other microbes.
Whenever the furnace or AC is switched on, it releases impurities into the air, circulating throughout your home. This can be problematic for family members with allergies, asthma, or other respiratory issues, as they are more susceptible to these pollutants.
Experts recognize that the most effective way to improve indoor air quality is by removing airborne irritants from the HVAC system through air duct cleaning. This is known as the "source removal" method of duct cleaning.
In addition to the health benefits, air duct cleaning creates a healthier home in Columbia, Bowie, Towson, Havre de Grace or other Maryland cities—the improved energy efficiency results in lower heating and cooling bills.
The Air Duct Cleaning Process by Hydro Clean
Our air duct cleaning system features the latest HEPA (High-Efficiency Particulate Air) filtration technology, provided by Nikro Industries - a top manufacturer of HEPA-filtered vacuum equipment in the US. You can trust that our system will effectively remove harmful particles from your air ducts.
Note: All of our equipment is manufactured to meet or exceed OSHA, EPA, and NADCA Standards for cleaning the air of nuisance dust.
We will connect our HEPA-Filtered Vacuum System to the air duct near your furnace. After that, we will use different tools to remove the contaminants and debris in your ductwork.
After the contaminants are removed from the air ducts via a powerful vacuum, the filtration system will ensure only clean air is returned to your home. After cleaning, all access holes will be securely resealed, restoring your system to its original, pristine condition.
Once the air duct cleaning is done, expert cleaners can sanitize your vents using a fogger that coats all sides of the ductwork. This coating helps prevent mold, mildew, and fungus growth for up to a year.
Rely on Hydro Clean to Clean Your Maryland Ductwork
To schedule a cleaning for your duct or dryer vents, contact us today by calling 410-505-7879today or contact us online. We're happy to accommodate your preferences and can perform these services separately or simultaneously. When you reach out, let our representative know which option works best for you.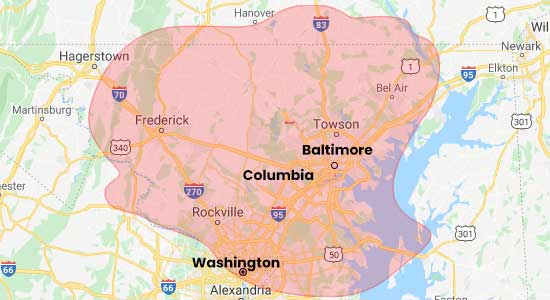 Request A Free Cleaning Estimate Today