Carpet Cleaning Methods in Baltimore and Ellicott City, MD
A carpet in the living room can beautify the space with very little effort. Homeowners usually carpet their living spaces and other parts of the home for beautification and safety. If there are children or pets in a home, carpeting will work as a shock absorbent and reduce the impact in the event of a trip/fall.
While a carpet has beneficial properties, it is important to keep it clean for a healthy living atmosphere. Pet urine, unfortunate appliance leak, or any form of spilling accident can drench carpets giving birth to mold and bacteria. This can trigger allergens and give off foul odors.
So you should get your carpets professionally cleaned once a while for keeping the allergens and dirt away. Hydro-Clean Certified Restoration has been providing residential carpet cleaning services for years. Our team is IIRC certified and serves in Baltimore, Columbia, Washington Grove, and surrounding areas. Dial 410-505-7879 or contact us online for more information.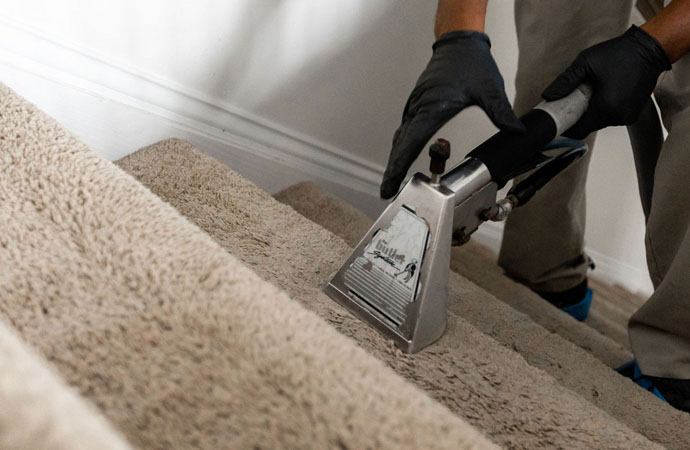 Top Carpet Cleaning Methods
Steam Cleaning/ Hot Water Extraction: A mixture of hot water and detergent is used to loosen the stubborn dirt and stains, and killing germs. The dirty water is then extracted using high pressure. Once cleaned and vacuumed the carpet usually takes about a day or less to dry up.
Encapsulation: If a carpet does not have a lot of greases, encapsulation is the best cleaning option. This procedure does not require water, instead, a chemical solution is sprayed to the carpet for breaking down the dirt and debris. After that, using a vacuum and rotary bonnet the debris is cleaned off.
Dry Cleaning: This method uses a mixture of chemical powder, detergent, and solvents to breakdown the dirt particles.
Let Hydro-Clean Handle Your Carpets in Baltimore & Washington Grove
Our team has extensive training in cleaning carpets most effectively. We make sure no harm is done to your carpet during the cleaning procedure. Our service also includes stain removal, just call us at 410-505-7879 and we will be on our way to help you in Baltimore, Washington Grove, Columbia, Annapolis, and other cities we serve throughout Maryland.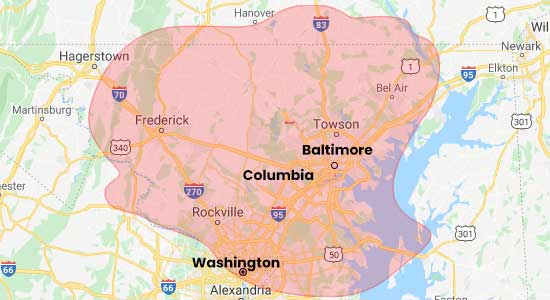 Request A Free Cleaning Estimate Today