Emergency Restoration Services in Brookeville, MD
Disasters can strike at any time in your home or office in Brookeville or other cities around the Greater Baltimore service area. In such cases, you need to look for an emergency restoration service that is reliable, fast, and effective at the same time.
The best course of action is to get in touch with the emergency restoration professionals at Hydro-Clean. Our tested and proven specialists have all of the necessary qualifications including certifications, bonds, and insurance coverage. When you need our assistance, please contact us at 410-505-7879 or click here to schedule an appointment now!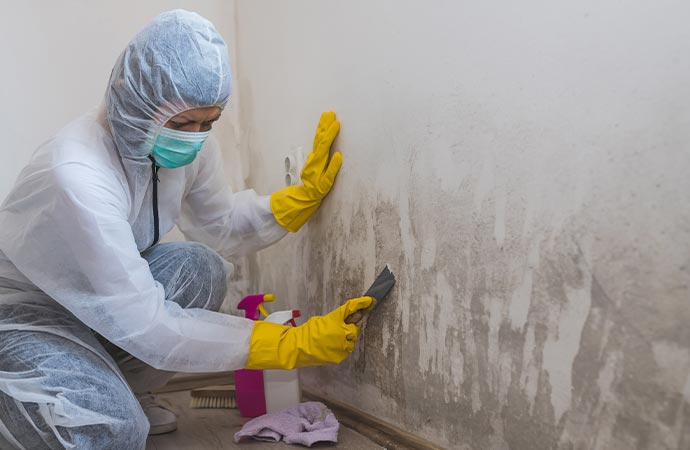 Our Services Related to Emergency Restoration
We provide a wide range of services when it comes to emergency restoration. Some of them are mentioned below-
Mold Remediation:  Hydro Clean Certified Restoration is the company you call if your house or business has been damaged by water, fire, or smoke. Many local and regional businesses have relied on us as the finest emergency restoration services including mold remediation. Whenever disaster strikes, day or night, we will send out a response team to help limit the damage as soon as possible.
Plumbing Leak Restoration: Extensive property damage may result from a faulty plumbing system if it is not fixed as soon as possible and in the appropriate manner. Although some plumbing leaks are simple to find, others, especially those that are concealed, really need the expertise of a specialist to find and repair them. Hydro-Clean is the company to call when you have a plumbing leak in your home or business. Technicians that are trained and experienced in repairing water damage are among the professionals we employ.
Choose Us for Effective Emergency Restoration Services
Hydro-Clean teams are IICRC-certified and get extensive training and ongoing education to ensure they are always at the forefront of the industry in terms of both experience and knowledge. Our emergency crews are available 24/7 for emergency restoration services in Brookeville and other regions around the Greater Baltimore service area. So call us today at 410-505-7879 or click here to contact us online and learn more about our services.
Request A Free Cleaning Estimate Today