Wood Floor Cleaning in Baltimore, Ellicott City, & Columbia, MD
Wooden floors should not be always cleaned with over-the-counter cleaning powders and mops. Traditional cleaning agents can build wax on the floors making them look dull and unappealing. On the other hand, improper mopping or scrubbing can strip off the luster of these floorings by ruining the protective film. Fortunately, in Maryland, HydroClean Certified Restoration provides the perfect wood floor cleaning service done by professionals who are factory-trained for this specific task.
If you reside in Baltimore, Columbia, Ellicott City, Annapolis, Catonsville, or surrounding areas of Maryland, all you have to do is dial 410-505-7879 or contact us online to know more about our services.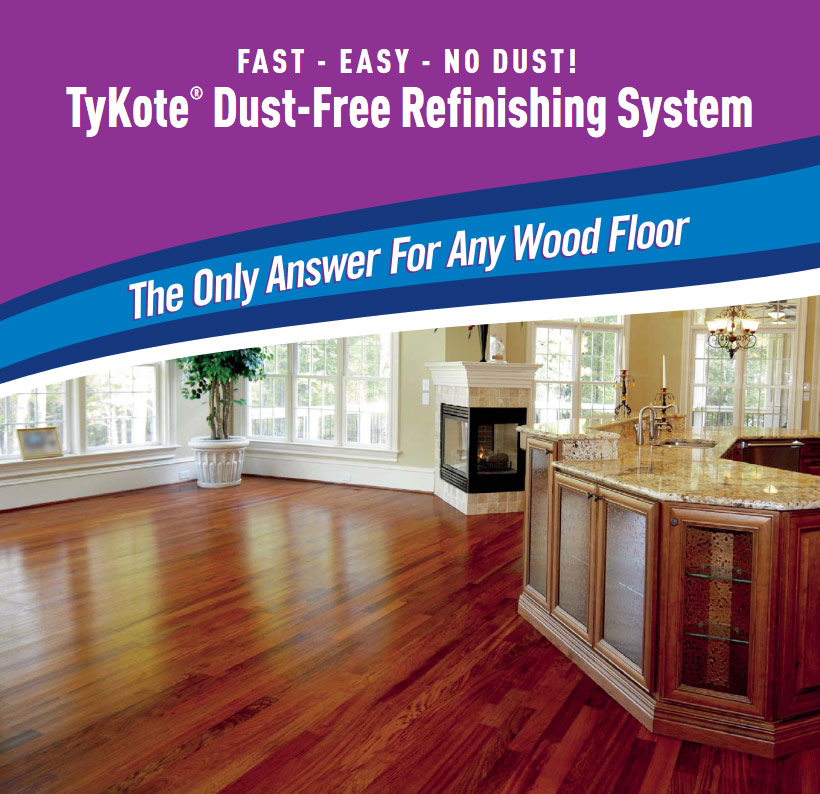 Certified Floor Finishing Professional For Wood Floors
The Dirt DragonTM is a compact and powerful floor preparation and cleaning machine. This versatile unit removes the toughest dirt and surface contaminants from all types of floors especially wood and laminate flooring.
Basic Coatings® offers training to ensure their dealers know how to properly clean and disinfect customer's floors, including the patented TyKote Dust-Free Refinishing System. Hydro-Clean is proud to be a certified floor finishing professional which means you can trust your floors will look amazing after our cleaning.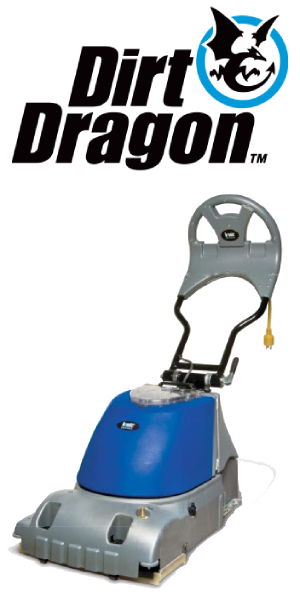 Specialized Wood Floor Cleaning Process
The TyKote® Dust-Free Refinishing System integrates an intense and effective two-step process using the cleaning solutions of I.F.T™ & Squeaky™ to remove buildup, dirt, and contamination from any wood floor. The reason our system is superior to other systems is because it combines our specialized cleaning machine, the Dirt Dragon® floor cleaning machine, with specialized Basic Coatings®. Our process ensures a clean, uncontaminated surface — eliminating the need for heavy sanding equipment and trailer mounted vacuum systems to be brought into your home.
Proven Cleaning Results for Wood Floors
The TyKote Bonding Agent pulls the whole system together. It ensures a proper bond for the finish — to almost all finishes, including most hard to coat aluminum oxide pre-finished flooring. No other manufacturer we've tried can duplicate or even match the TyKote System.
A Great Shine & Finish for Your Floors
Our final step is to apply the Basic Coatings' StreetShoe®, which is the industry benchmark for exceptional wear and durability. StreetShoe is 90% cured in 24 hours, therefore the floor can be recoated tonight and ready tomorrow. StreetShoe is the ultimate choice for a beautiful floor that resists dirt and has an amazing shine.
3 Easy Steps to a Perfect Finish for Your Wood Floors
We use the Basic Coatings® TyKote® System and Dirt Dragon™ to make refinishing floors almost as easy as 1,2,3!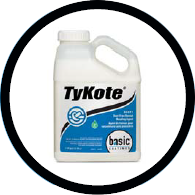 Step-1: Prep & Cleaning Your Floors
First, we test the floor with our Acrylic Test Kit. If there is an acrylic present, it can leave the floor looking dull and dirty. We use Dissolver and Dirt Dragon™ to strip off the acrylic and then rinse/neutralize with Squeaky™. If there is no acrylic on the floor, we simply scrub the floor with the IFT / water solution. For either flooring, we follow with Squeaky to neutralize the base.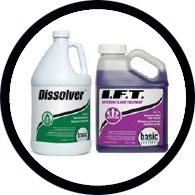 Step-2: Bond
Next we apply the TyKote bonding agent to the floor* with a Basic Coatings' Microfiber Mop. This solution is formulated for use on most pre-finished, engineered or site-finished wood flooring so you can rest assured it will work on your flooring type.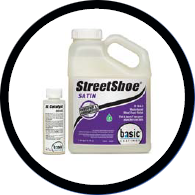 Step-3: Apply the Finish
Finally we apply StreetShoe® for a beautiful and durable finish that will resist dirt and debris.
Trust the Experts at Hydro Clean to Clean Your Hardwood Floor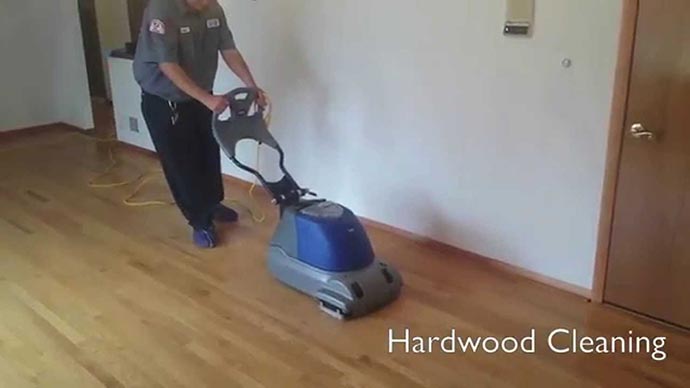 Not all cleaning techniques will protect your hardwood floors. Using a bucket of water and a mop or vacuuming the dry surface to remove debris does not ensure a deep cleaning. A commercial cleaning machine ensures that the dirt hiding in the imperfections of the floor — think grooves, cracks, and ridges — will be removed. Hardwood floors will retain more of their original luster and there will be less debris in the air inside your home or building.
If the hardwood floors in your home or building are more than ten years old, you need to try our unique cleaning and reapplication of a polymer finish. Just take a minute to inspect the floors in this video, which is over 25 years old. After our deep cleaning and polymer application, the floor looks like new.
At Hydro Clean, we guarantee the protection of your hardwood floors. Rest assured we will never engage in heavy sanding, which only creates dust and lowers the air quality in the building. After a professional cleaning by Hydro Clean, your floors are available to use in just a few hours. Please call us at 410-505-7879 or contact us online to learn more!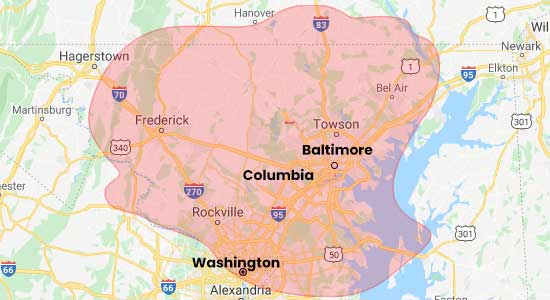 Request A Free Cleaning Estimate Today