Carpet Cleaning in Brinklow, MD
Cleaning your carpet when you have a busy schedule can be quite difficult. Moreover, just scrubbing with detergent doesn't always work to remove the stubborn stain. What you need is professional help from a reliable carpet cleaning company that has the required solution and equipment.
Hydro clean is such a certified company that has skilled experts and state-of-the-art residential carpet cleaning technology. So if you are living in Brinklow or other cities around the Greater Baltimore service area and require professional carpet cleaning solutions then call us at 410-505-7879 or click here to contact us online.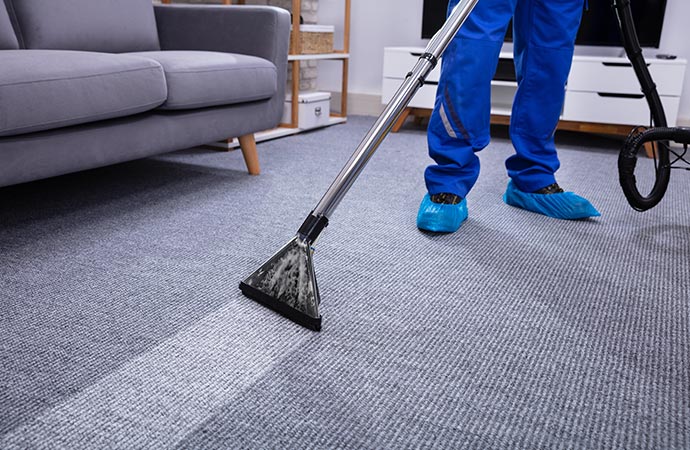 Our Services Related to Carpet Cleaning
We provide a variety of services when it comes to carpet cleaning. Some of them are mentioned below-
Basement Carpet Cleaning: Most likely, the carpet in your basement might be in the worst condition of your house. Unfortunately, we don't spend much time down in the basement, so maintaining the carpets there is a major challenge. Hydro Clean's certified & trained cleaners are the ones to call when it's time to freshen up the carpet in the basement. Our home carpet cleaning products and services are cutting-edge. You can have faith that when our professionals are done, your basement carpet will look and feel like new.
Removing Carpet Footprints: If you have carpeted flooring, there is a good chance that you may have to deal with muddy footprints from people or animals at some point. Our state-of-the-art steam cleaning services will thoroughly clean and remove any traces of footprints effectively.
Believe in Us for Reliable Carpet Cleaning Services
Hydro Clean is your go-to professional carpet cleaning company when you need your carpets thoroughly cleaned to look like new again. Regardless of what kind of housekeeping assistance you want, you can be certain that we will do a thorough and efficient job. So to get our effective services at the best price, call us at 410-505-7879 or click here to contact us online if you are living in Brinklow or other regions around the Greater Baltimore service area.
Request A Free Cleaning Estimate Today