Revitalization Services for Wooden Floors in Baltimore & Towson
Using over-the-counter cleaning products to mop and scrub wooden floors will cause them to lose their shine. If these cleaning solutions contain acrylic wax, the floor surface will develop an undesirable wax buildup. To restore your hardwood floor's lost luster, Hydro-Clean offers revitalization services for hardwood floors that will make them shine to their former glory.
If you want to return a varnished to your floors or radically change the look of your house without spending too much money, the proven professionals at Hydro Clean can handle either option for customers in Baltimore, Columbia, Ellicott City, Annapolis, Catonsville, and other Maryland cities that we serve. Keeping the floors of your home or office clean, waxed, and shiny is essential for a healthy indoor environment. To restore the lost luster at your property, give us a call at 410-505-7879 or click here to make an appointment today. We provide free estimates!
Our Hardwood Floor Revitalization Process by Hydro Clean
When your hardwood floors are looking tired and dull, there's an easy way to bring them back to life. A revitalizer by Hydro Clean, such as Stonestech, fills in scratches and restores the glossy shine of your hardwood floors. It also protects them from constant foot traffic.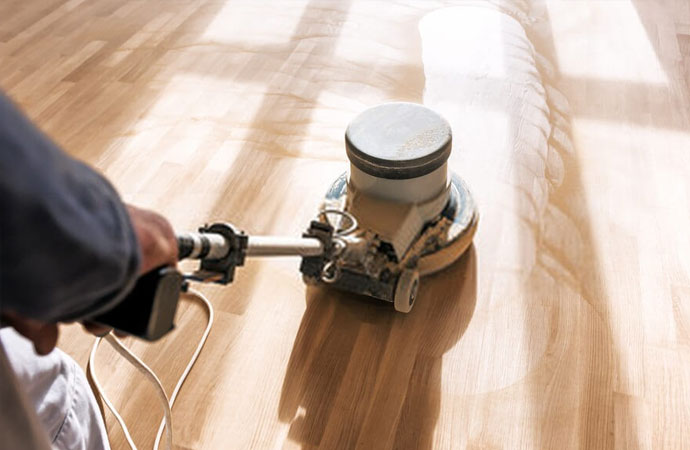 Step 1: The first step is to clean your floor by removing all rugs, furniture, and other decorative items. We follow up with a proprietary cleaner made for hardwood floors. This will allow the revitalizer can penetrate into all the pores and light scratches. Before continuing on to step two, the floor needs to fully dry.
Step 2: After the floor is dry, we apply the revitalizer. A revitalizer is milky white when applied, but becomes clear when it dries.
Step 3: Revitalizers are spread across the floor with a mop. During the application, it is spread evenly to cover every corner, with no puddles.
Step 4: Once the revitalizer is spread evenly, let it dry fully before you move furniture or rugs back into place. Most revitalizers dry within about 45 minutes, making your hardwood floors shiny and smooth. The finish should last a couple of years with average wear and tear.
Let Us Revitalize Your Wooden Floors in Baltimore, Columbia, and Ellicott City
At Hydro Clean, we can also remove the acrylic wax build-up on your wood flooring with our revitalization process. Designed by a major manufacturer of wood floor finishes, the process gently removes the layers of wax build-up and deep cleans your wood floors.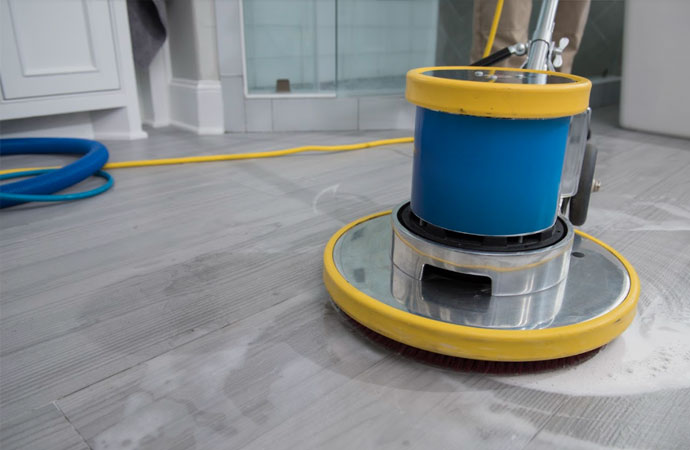 In addition to revitalization, our crews also provide service for rug cleaning, carpet cleaning, air duct cleaning, tile & grout cleaning, disinfecting services, and more! When you need our help in Aberdeen, Baltimore, Belcamp, or other Maryland cities, give us a call at 410-505-7879 or click here to make an appointment today.
Benefits of Our Revitalization Services
Removes Unsightly Build Up of Acrylic Wax
Deep Cleans Wood Flooring
Eliminates Appearance of Surface Scratches
Reveals Floor's Original Finish
Less Costly Than Replacement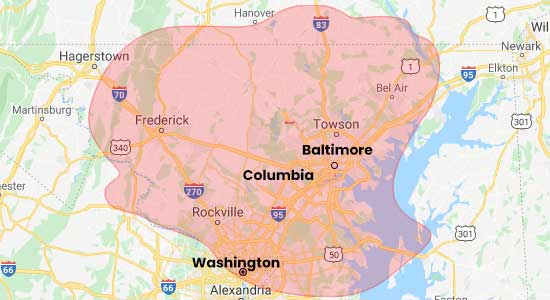 Request A Free Cleaning Estimate Today