Carpet, Tile & Grout Cleaning Services throughout Gambrills
Carpet, tile & grout cleaning services are an effective way to restore the appearance of your floors and enhance the overall cleanliness of your living space. Foot traffic, accidental spills, pet stains, etc. can build up dirt, and grime or cause wear & tear. All of these are hard to remove. That's why DIY solutions can not always help. For this, a professional cleaning method is the most effective way to bring back the shine of your carpet, tile & grout. To serve this purpose there's no other company that can match your expectations like Hydro Clean Certified Restoration. We are one of the leading businesses, offering the best cleaning services for your residential & commercial properties.
If you are residing in the area of Gambrills and their nearby service areas, you can get the advantages of our top-tier cleaning services. Simply give us a call at 410-505-7879 or visit the link here to communicate with our team of experts.
The Advantages of Hydro Clean's Professional Cleaning Services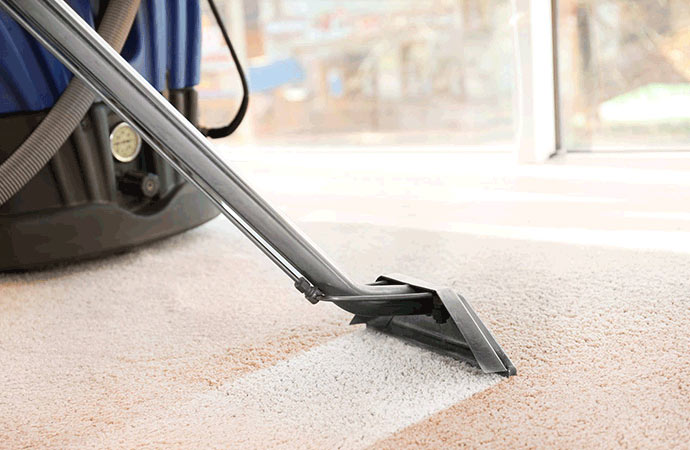 Carpet cleaning or tile & grout cleaning services offer several advantages, including:
Improved indoor air: Carpets, tiles & grout can accumulate dirt, dust, allergens, and other germ particles that can compromise indoor air quality. Professional cleaning services from Hydro Clean Certified Restoration can remove these pollutants, helping to improve the overall environment inside your property.
Extend the life of your flooring: Regular cleaning and maintenance can help extend the lifespan of your carpet and tile flooring. But professional cleaning from Hydro Clean uses specialized equipment and cleaning solutions that can penetrate deep into the fibers of your carpet or tile, removing built-up dirt and grime that can damage the fibers over time.
Enhance appearance: Our Professional cleaning services can remove stubborn stains, such as coffee or red wine, that may be difficult to remove with regular cleaning methods.
Prevent mold & mildew growth: Remove existing mold & mildew and help prevent its gradual development with the help of expert cleaning from Hydro Clean Certified Restoration.
Hydro Clean Certified Restoration Provides a Range of Cleaning Services
Our business offers a variety of cleaning services using cutting-edge equipment, cleaning solutions, and a comprehensive procedure that fulfills industry standards. We have experts on board who can execute operations quickly and effectively.
Get The Best Carpet, Tile & Grout Cleaning with Hydro Clean
We are IICRC & NADCA- certified company, fulfilling all your cleaning needs whether it's for the carpets, rugs, tile & grouts, or air ducts. If you are in Gambrills, reach us directly by dialing our number 410-505-7879.
Request A Free Cleaning Estimate Today