Cleaning Moisture Affected Carpets in Baltimore & Columbia
Apart from wear and tear, what would taunt you regarding the carpet the most is moisture in it. So, it's okay to be overwhelmed if there's dampness in it. But, you can still recover its solid state while Hydro Clean Certified Restoration is well-prepared to respond to your service request.
Our first-class cleaning services for carpet, upholstery, tile & grout are only a phone call away if you are living in any city among Towson, Rockville, Laurel, and other service areas.
Dial 410-505-7879 today to clean and protect your carpet by extracting the moisture caused by humidity from it and confirm full comfort. To reach us online click here.
Effects of Moisture-Affected Carpets
The impact of humidity on the carpet isn't limited to it. The matter can go beyond and become the reason for compromising the hygiene, comfort, freshness, and integrity of your home. Moisture is ideal for infestation of microorganisms like mold & mildew and other pests. Moreover, a wet carpet attracts comparatively more dust, soil, allergens, etc. in this condition.
Not taking the necessary steps against a moisture-affected carpet in time will eventually crop up problems like issues like breathing problems, itchiness, rashes, runny nose, dizziness, sneezing, etc. The stink in it or the odor from it will spoil the peace of your home. Any of them or all of them together aren't less frustrating than buying a new carpet.
Click here for a fast, free estimate
How You Can Secure Your Carpet from Moisture
Eliminating the reason for the dampness is the best way to avoid water damage to the carpet and suffering due to that. Here are some of the tips for that which are
Preventing or fixing  water damage issues like water pipe leak
Maintain proper airflow
A dehumidifier can be a better option
Being careful while drinking, carrying, or working with liquids over or near the carpet
Staying alert about the pet stains on the carpet
It's normal that even after taking all these precausestions your carpet might get humidity. The good news is, not only in that but also in stain removal, odor removal, etc. Hydro Clean Certified Restoration can help you.
Click here for a fast, free estimate
We Are the Company You Can Rely on
Since 1986 we have been a renowned company across Maryland for our dedication, efficiency, and professionalism. Our factory-trained IICRC-certified technicians are knowledgeable and well-trained. With standard carpet cleaning methods, the state-of-the-art facility adds value to our services which makes us confident to promise you 100% customer satisfaction.
Our customers appreciate our services to them. We always take the opportunity to provide them with the best experience. You can also get emergency restoration and broad-up services from us.
Click here for a fast, free estimate
Call for Our Professional Cleaning Service to Secure Your Favorite Carpet
There's only one condition to get all the benefits of carpet which is regular maintenance. Cleaning is a major part of that. Since the DIY method doesn't work always, you get to contact the professionals. As Hydro Clean Certified Restoration is nearby, why worry? Call at 410-505-7879 or click here to contact us online.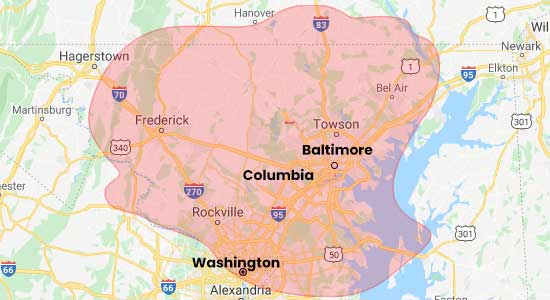 Request A Free Cleaning Estimate Today