Commercial Air Duct Cleaning in Baltimore & Columbia, MD
Commercial air ducts can become clogged with dirt, dust, and other debris that can decrease airflow and negatively affect the indoor air quality of your business. Regularly scheduled professional commercial air duct cleanings can help you reduce indoor allergens, improve energy efficiency, and diminish the risk of health problems. If you need the best commercial air duct cleaning in Baltimore, Columbia, Ellicott City, Annapolis, Catonsville or elsewhere within our Maryland service area immediately call Hydro-Clean.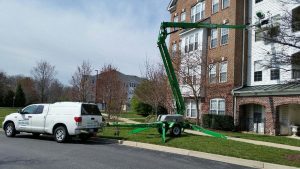 Our dryer vent and duct cleaning business has been making thousands of Maryland businesses and residences safer since 1986.
Click here for a free, fast commercial vent cleaning estimate Or call 410-505-7879 to speak with one our friendly representatives.
Continue reading to see why a dryer vent cleaning service is necessary to keep your business safe.
Commercial Vent Cleaning is Essential for Your Safety
According to the Consumer Products Safety Commission, there are over ten thousand dryer vent fires every year.
Fire damage can be more than expensive—it can lead to permanent injury. Vent cleaning businesses take their responsibility seriously because they know it is a matter of life or death.
There is more to keeping vents clean than emptying a lint trap. Over time, your dryer vent duct will accumulate substantial amounts of highly flammable lint, potentially leading to dryer vent fires.
In addition to the fire risk, a clogged vent can cause breathing problems by dispersing allergens, mold spores and dust into the air.
Being aware and proactive is the only way to ensure that your business is safe from this unnecessarily common hazard.
Commercial Vent Cleaning Will Save You Money
Not only will clear dryer vents and ducts improve the safety of your business, they will also put money back in your wallet.
Clogged vents will cause equipment to operate inefficiently—utilizing more power to do less work. The expenses could even extend beyond your energy bill, as the extra work expected of an appliance's motor could cause mechanical failures resulting in expensive repairs or replacements.
A little preventative maintenance now could save you thousands of dollars in the future.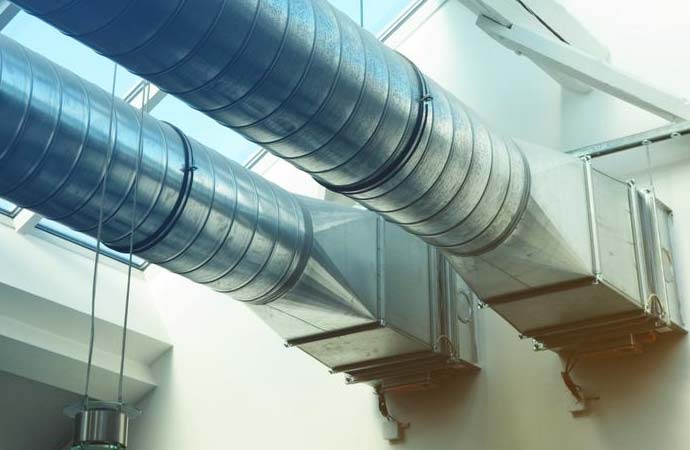 We Take Commercial Vent Cleaning to the Extreme
At Hydro-Clean Certified Restoration, we will do more than clean your vents. Our certified dryer vent cleaning professionals will ensure that your vent system is installed properly and detect any potential hazards such as improper routing.
An improperly installed or inefficiently routed vent system can cause more harm than a clogged vent, and they are more common than you expect.
With over 25 years of experience, our technicians are here to safeguard your business from any dryer vent related catastrophes.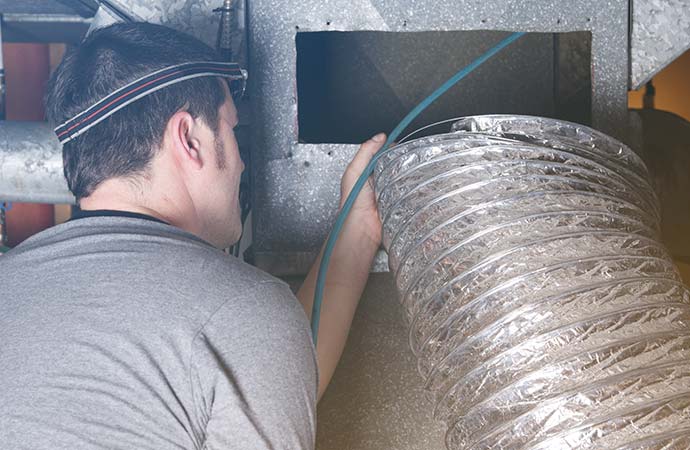 Contact Us Now and Ensure Your Safety
Have you had your dryer vents and ducts inspected and cleaned within the last year? If not then you need to call our dryer vent cleaning service today, at 410-505-7879 or click here for a free, fast commercial vent cleaning estimate.
Our schedule is flexible and considerate of your needs. Protect your business and employees from harm. Contact Hydro-Clean Restoration Services—a vent cleaning business that cares about your safety and saving you money.
Do you need your home's dryer vents cleaned? Our services extend beyond just commercial vent cleaning. With our help you can make your business a safer, more energy efficient place. Contact us today!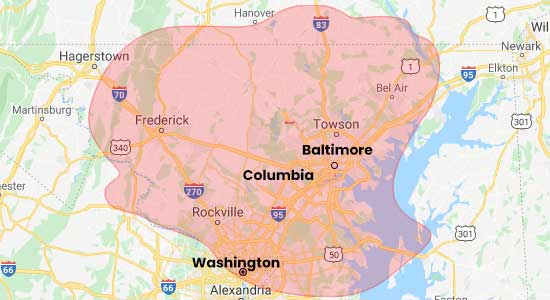 Request A Free Cleaning Estimate Today