Carpet, Rug, Tile & Grout Cleaning in Freeland
Carpet, rug, tile, and grout cleaning are essential services that can help to keep your home or business clean and hygienic. Whether you have a carpet that needs a deep cleaning, a rug that has seen better days, or tile and grout that has become discolored and dirty over time, a professional cleaning service can help to restore the appearance of your flooring. Over time, all these can lose their beautiful sheen and quality.
That's why, regular cleaning is a great option for removing dirt, dust, and allergens from the surface. For this, Hydro Clean Certified Restoration is here. We clean your rugs, carpets, and tiles in the best way possible. Our services are available all over Freeland. Call 410-505-7879 or contact us online.
Benefits of Professional Tile and Grout Cleaning
Here are some of the main advantages: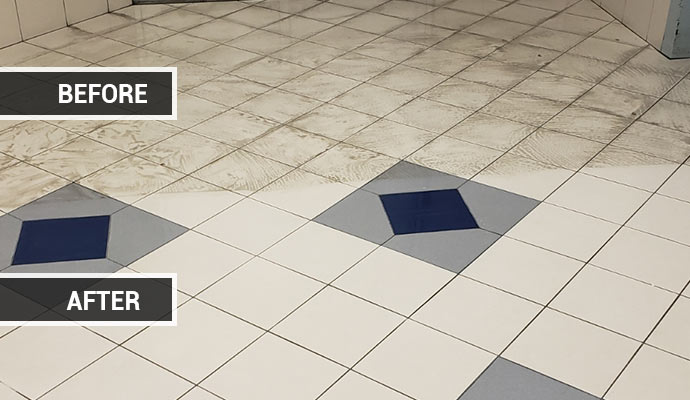 Improves the look of your home: When trying to sell your home, a "must-do" item is making sure the floors are spotless and shiny.
Removes bacteria and mold: Only a thorough cleaning with specialized cleaning chemicals can remove germs and mold from dirty grout, leaving your floor clean and sanitary.
Provides a deep clean: Even if you buy the greatest equipment available, it probably won't ever be as strong as professional cleaning services. Professionals have the tools and training to use special cleansers and scrubs to get into even the most hard-to-reach places. This means that they can clean to a level that you can't do yourself.
Allow Us to Assist You with Our Cleaning Service in Freeland
Get the best rug, carpet, tile & grout cleaning services from Hydro Clean Certified Restoration with absolute customer satisfaction. If you live in Freeland, our IICRC-certified cleaning technicians are ready to quickly and safely. Contact us or call us at 410-505-7879 for emergency 24/7 service.
Request A Free Cleaning Estimate Today