Cleaning & Restoration for Gyms & Fitness Facilities in Baltimore, MD
Gyms and fitness facilities are important for people who want to get into a healthy lifestyle. Sometimes, dieting and nutrition alone cannot shed those last few pounds, and exercise is very important. Gyms are where people target and improve a specific body part or their overall physique. To cater to their clients' needs, gyms have various types of workout equipment and even feature rooms for dance, training, and aerobics classes.
But when you have a lot of people going to the gym daily, you may observe that your gym floors are getting dull and dirty. Sometimes, you may also notice hairline cracks that need repair. It's important to make sure your gym is safe and clean for both clients and employees.
Fire or water-related damage can quickly disrupt workout schedules and ruin expensive gym equipment, and elements like smoke and soot can get trapped in your vents after a fire. Even a flood or the process of putting out a fire can cause moisture to seep into the floorboards. When this happens, it's best to leave the fate of your gym to the experts at Hydro Clean Certified Restoration. Call us today at 410-505-7879 to know more about our services and service area with free quotes!
Professional Restoration Services for Gyms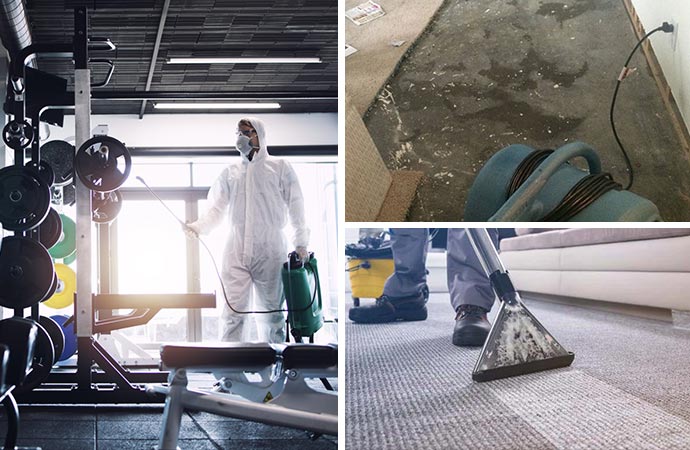 Hydro Clean is familiar with the damages caused by natural disasters. It is important to note that plunging yourself into the repairs without the proper equipment and knowledge is unwise. People without practical experience in doing repairs are prone to get injured and we have seen it time and time again. Don't get hurt trying to restore the facility alone, we have worked in numerous commercial establishments and promise to treat your gym and studio with extreme care.
The professionals at Hydro Clean know exactly how to solve these problems the correct way. With the right equipment and restoration methods on our site, your commercial properties will be spared from any further damage. We'll help you turn your gym into a safer place for your clients and employees.
Depending on the situation we are facing, we can resolve the problem through any one of our services:
and many more!
Contact Hydro Clean for Restoration Services for Gyms & Fitness Facilities in Baltimore & Columbia, MD
We, at Hydro Clean, are well-equipped and knowledgeable for the job. We understand that gyms and fitness facilities need to be able to retain their form and function at all times. That is why our professional technicians will only utilize the correct restoration process to keep your gym in business even when working through damages that require restoration work.
You can always get our services at Beallsville, Bel Air, Belcamp, Beltsville, Benson, Bethesda, Bladensburg, and nearby areas. Our methods are fast, efficient, and within your budget. So, if you are interested in hiring us, give us a call at 410-505-7879 or contact us online.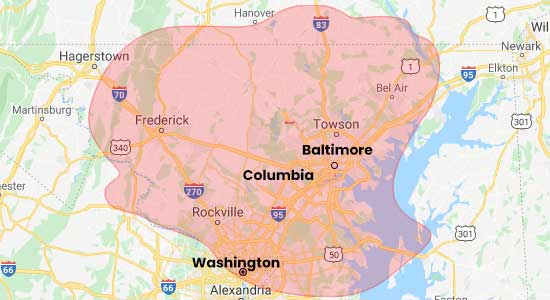 Request A Free Cleaning Estimate Today