Cleaning Mold & Mildew from Carpets in Greater Baltimore, MD
Mold and mildew can form on carpets when there is moisture present. Carpets are particularly prone to mold and mildew growth in places with excessive humidity, or places with poor ventilation. These releases volatile organic compounds as they grow and infest, which not only causes stink or odor on carpets but also causes respiratory problems and other health concerns. So it is crucial to address the problem quickly and get rid of the mold or mildew from carpet to avoid all additional health risks.
Since 1986, Hydro Clean Certified Restoration's highly-trained and skilled technicians has been providing best mold or mildew cleaning services. Using state-of-the-art equipment and advanced methods, we remove all types of mold and moldy odor from the carpet of your home. Simply dial 410-505-7879 for our assistance with carpet cleaning.
Our Comprehensive Mold & Mildew Cleaning Services
If you find the presence of mold and mildew on your carpets, it could be best to consult Hydro Clean Certified Restoration's experienced and certified professionals for mold and mildew cleaning services. Here are some steps we follow: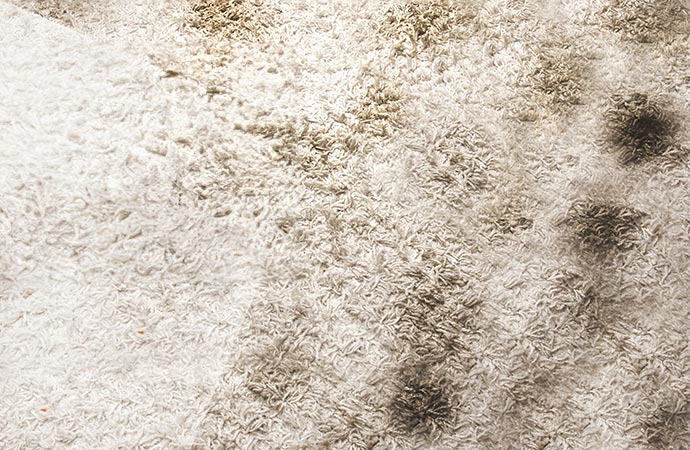 Inspection: We inspect the carpet and the areas nearby thoroughly to assess the severity of the mold and mildew issue and choose the most suitable cleaning method.
Cleaning and Extraction: We clean the carpet thoroughly and remove all sorts of mold or mildew. We employ specialized equipment to remove any surplus moisture from the carpet and the surrounding surfaces.
Treatment: We remediate the mold and mildew and remove all stains or discoloration caused by them.
Drying: We use high-powered fans and dehumidifiers to dry the carpet thoroughly.
Post-treatment Inspection: After the cleaning and drying procedure is finished, we evaluate the area to ensure that all mold and mildew odors have been eliminated.
Click here for a fast, free estimate
Trust Us for The Best Carpet Cleaning Services
When it comes to extending your beautiful carpet's life by cleaning all sorts of mold or mildew and improving your home's indoor air quality, nobody can do it better than Hydro Clean Certified Restoration. Using our years of experience, we strive to provide our clients with the quality carpet cleaning services in Baltimore, Columbia, Bowie, Towson, and other cities nearby. We also assist our clients with spot & stain removal, odor removal, pet-treatment, and more. So, whenever you need our assistance, just dial 410-505-7879 or click here for more information.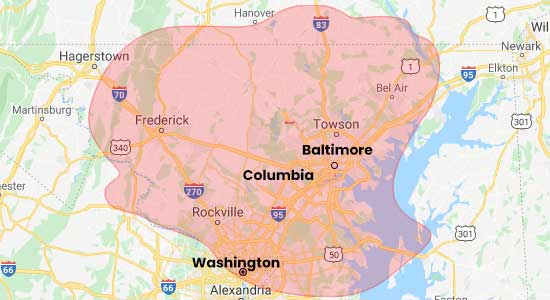 Request A Free Cleaning Estimate Today