Pet Urine Removal for Carpets in Woodbine, MD
Pet urine can be difficult to remove from carpets. D-I-Y pet urine removal might not always work, and you can ruin your carpet or rug. To avoid disaster, rely on professional cleaning for your carpets. The experts at Hydro Clean know the right cleaning solutions and chemicals for your carpets in Woodbine, MD. They will clean your carpets delicately and restore them to the superior condition you always want.
Contact Hydro Clean for effective pet urine removal for Woodbine carpets. Hydro Clean understands that the best pet urine removal from carpets also includes odor and stain removal. Trust us, and we won't disappoint you!
Contact us at 410-505-7879, or you may also contact us online to book our services in Woodbine!
Pet Urine Stain and Odor Removal By Hydro Clean in Woodbine, MD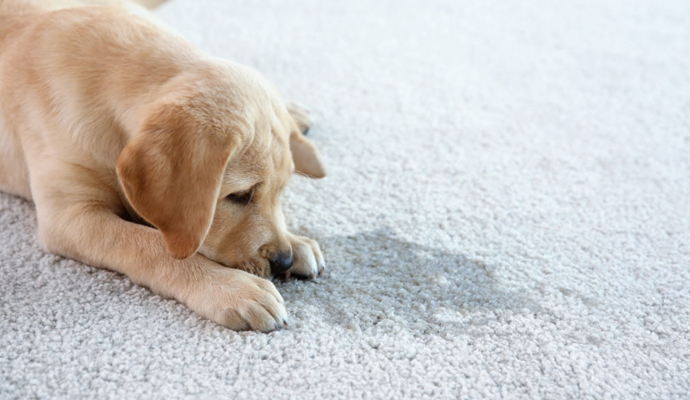 Hydro Clean uses this process to remove pet urine stains or odors from carpets in Woodbine, MD:
Your carpet will be cleaned and drained with hot water to remove the bulk of the urine particles.
The carpet is carefully checked in a few places to assess damage levels.
If required, the pad may be removed and replaced.
If odor-blocking shellac is required, it should be applied to the sub-floor.
The tack strip, sub-floor, baseboards, and carpet backing will be thoroughly treated with our pet urine treatment.
These substances will react with urine and break down odor-causing components.
Request A Free Cleaning Estimate Today