Cigarette Smoke Removal in Baltimore and Columbia, MD
Over time, cigarette or tobacco use will take a toll on carpets, surfaces, upholstery, and indoor air quality. Cigarette smoke residue and odors require professional removal. Hydro-Clean is the local solution you need to restore your indoor environment.
Since 1986, our IICRC-certified technicians have assisted customers with reliable cigarette smoke odor removal from carpets, furniture, HVAC systems, and more. We're available in Annapolis, Towson, Middle River, and more cities in our Maryland service area. Call us today at 410-505-7879 or contact us online to consult with a Hydro Clean cigarette smoke odor removal expert.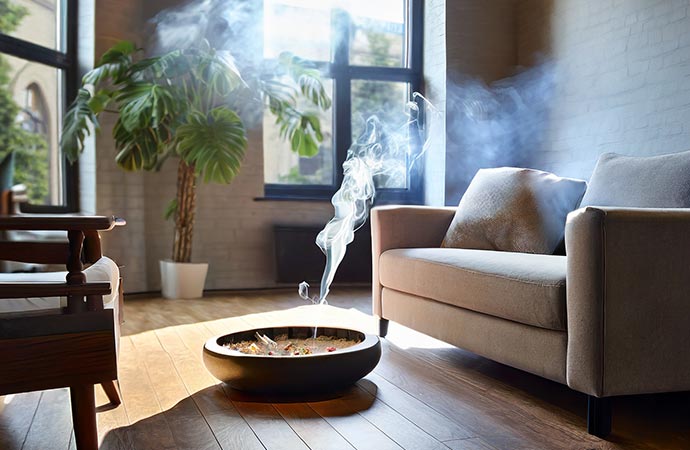 Your Indoor Air Quality Experts in Towson
Cigarette or other tobacco smoke contains numerous harmful chemicals and toxins, including carcinogens like formaldehyde and benzene. Eliminating these pollutants can reduce the risk of health problems associated with exposure to indoor air pollution and improve overall air quality.
Hydro Clean Certified Restoration has the expertise, methods and equipment for effective cigarette smoke odor removal from carpets, curtains, and upholstered sofas or chairs. Call us today at 410-505-7879 or contact us online.
Click here for a fast, free estimate
Reduced Allergies and Respiratory Issues in Rockville
Smoke particles and chemicals in cigarette smoke can exacerbate allergies and respiratory conditions like asthma. Removing cigarette smoke from carpets reduce asthma triggers and allergic reactions, and improve overall respiratory health. Turn to Hydro Clean for tobacco smoke odor removal and better indoor air quality.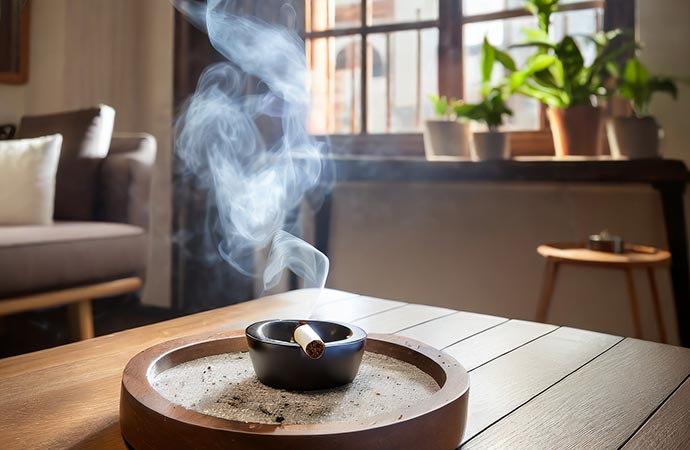 Best Cigarette Smoke Odor Removal in D.C. Area
Smoking cigarettes indoors not only can be a fire hazard, but also a serious obstacle to healthy, pleasant indoor air. Hydro Clean removes smoke odors, stains, and other byproducts to enhance indoor air quality and restore carpets, furniture, upholstery, and other contents damaged by tobacco smoke. Make breathing in your home healthier, and eliminate those lingering smoke odors with Hydro Clean.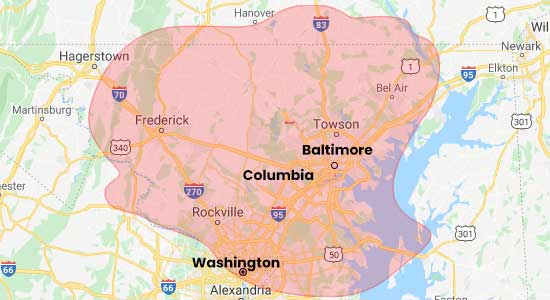 Request A Free Cleaning Estimate Today