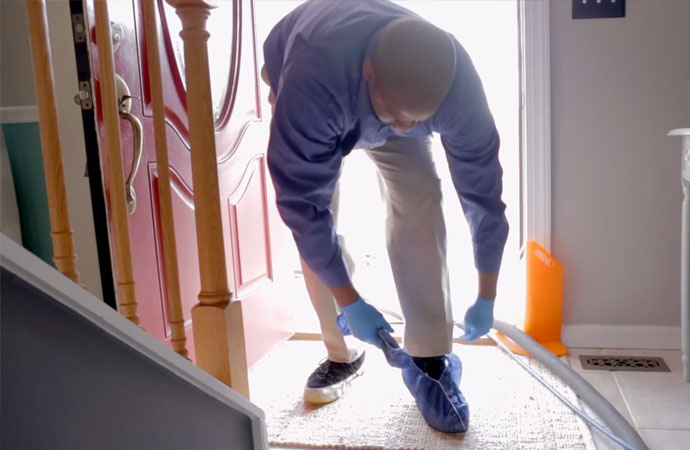 Hot Water Extraction Cleaning for Carpets in Baltimore & Columbia, MD
The carpets in your home or office contain minuscule particles of dirt, dust, debris, and even mold. These allergens pose health risks to humans and hamper the look and feel of your carpets. Such contaminants can be removed, however, when your carpets are professionally cleaned by certified carpet-cleaning experts with state-of-the-art equipment.
At Hydro-Clean, our crews use a special hot water extraction cleaning process on your carpets to remove all dirt, dust, mold spores, and allergens. This deep-cleaning approach has proven successful for many homeowners and business owners in Baltimore, Columbia, Annapolis, Catonsville, and other cities within our service area. When you are ready to upgrade to some hot water extraction cleaning for your carpets, simply click here for an appointment or give us a call at 410-505-7879.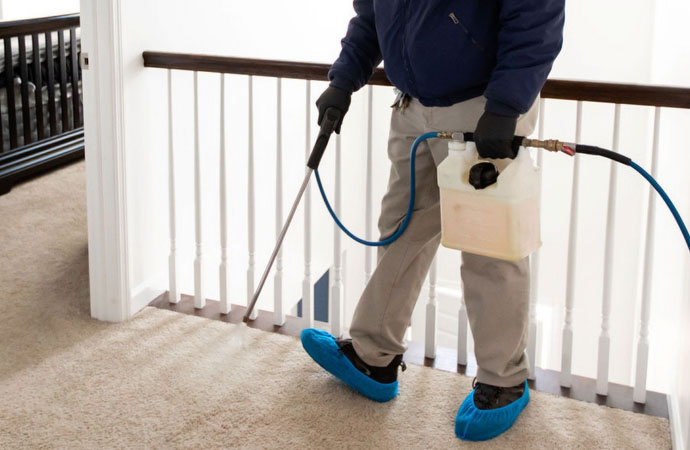 Hot Water Extraction vs. Steam Cleaning in Baltimore & Columbia, MD
Hot water extraction is popular because of its many advantages over steam cleaning while removing dirt, dust, contaminants, and stains from your carpets. Although both methods use hot water in the cleaning process, the steam-cleaning approach converts all of its water to steam and does not rinse or remove dirt and stains from your carpet as effectively as hot water extraction. Because the hot water remains in liquid form during hot water extraction cleaning, rather than being converted into a hot vapor, the boiled water breaks down dirt and stain particles more efficiently. Once extracted, the dirt is permanently removed. Your carpets usually take about a day to dry and will be soft and clean going forward.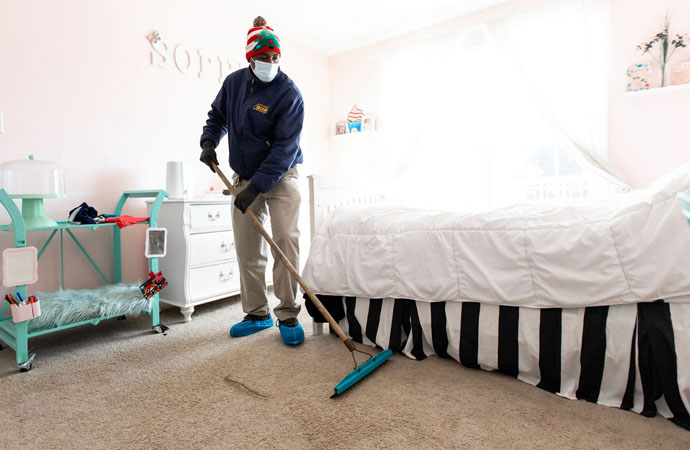 Why is Hot Water Extraction a Better Method?
Efficient in Removing Pollutants: The hot water kills allergens and bacteria that might have been thriving for days in your carpet. It will also remove any hidden dead bugs or other foreign species that might be harmful to health.
Removes Stubborn Stains: Spills from dark liquid like coffee, wine, ketchup, or nail polish can be very difficult to remove. The hot water treatment will make sure the most stubborn stain is cleaned up.
Restores Beauty: Deep cleaning, stain removal, and sterilization mean your carpet will get rid of the shabbiness and you will have a clean one to beautify your interior.
Choose Us & Hot Water Extraction to Clean Your Carpets in Catonsville, Columbia, & Baltimore
For the best hot water extraction cleaning services in Baltimore, Catonsville, Annapolis, Columbia, and other Maryland cities, be sure to contact Hydro-Clean. Simply call us at 410-505-7879 or contact us online to get your carpets cleaned. Our IICRC-certified professionals use only the finest chemicals and top-of-the-line equipment for all our hot water extraction services.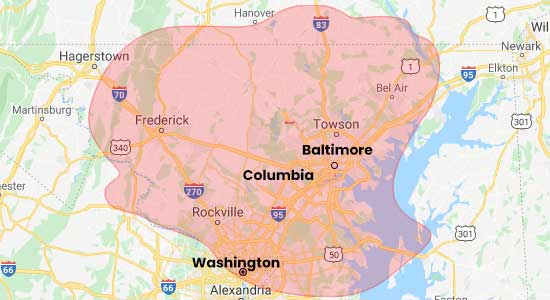 Request A Free Cleaning Estimate Today