Carpet, Tile & Grout Cleaning in Boring, MD
An attractive, fresh carpet can enhance a room's appearance. A touch of color, comfort, personal style, and a cozy place to walk or relax on the floor are all reflective of clean, inviting carpets. When carpets become dirty, dusty or stained, they lose that comfort.
Hydro Clean Certified Restoration can restore a cozy, cushy feel to those carpets in your favorite chill-out space. Our certified, highly skilled technicians assist customers in Boring and the Baltimore area with all of their carpet cleaning needs. In addition, Hydro Clean cleans tile and grout surfaces, making them free of dirt, grime, germs, grease and other foreign matter that degrades their appearance and appeal.
Our tile and grout cleaning experts will leave your tile and grout floors sparkling clean. Give a call at 410-505-7879 to contact our customer representatives to learn how we can assist you with carpet or tile cleaning in Boring.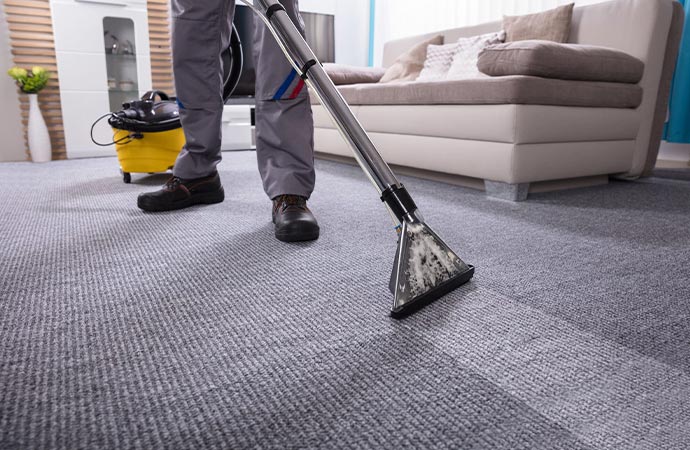 Why Hydro Clean For Tile & Grout in Boring?
Keeping the tile and grout flooring clean and maintained is a crucial part of your home's overall appearance and attractiveness in Boring. Tile and grout cleaning by the Hydro Clean professionals should be prioritized because it:
Improves your floor's cleanliness
Extends the lifespan of your floor
Enhances your floor's appearance
Keeps floors safer for walking
Kills bacteria and other harmful germs
Is an affordable long-term cleaning solution
More Hydro Clean Carpet Cleaning Options in Boring, MD
Additional carpet cleaning-related options for customers in Boring by the professionals at Hydro Clean include:
Trust Hydro Clean For Superior Carpets, Tile & Grout in Boring, MD
Since 1986, Hydro Clean has provided rug cleaning, air duct cleaning, dryer vent cleaning, pressure washing, commercial cleaning, wood floor cleaning, and more options for Boring and Baltimore area customers. To learn more and arrange a consultation, call us at 410-505-7879 or contact us online.
Request A Free Cleaning Estimate Today