Spilled Drink Stain Removal in Greater Baltimore & Columbia, MD
Are you worried about a spilled drink leaving an unsightly and permanent stain on your carpets?
Fear not!
Hydro Clean Certified Restoration specializes in cleaning carpets stained by drinks such as wine, coffee, juice, or soda.
Our extensive knowledge in carpet cleaning is the essence of providing top-quality service to our clients in Ellicott City, Annapolis, Essex, and nearby cities. We understand that even a tiny stain can appear unsightly. Our industry-standard methods remove stubborn drink spills. Call us today at 410-505-7879 to take full advantage of our stain removal service.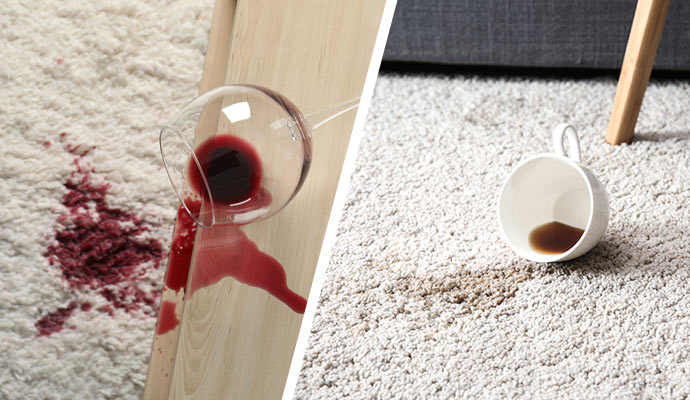 Types of Spilled Drink Stains
Understanding the distinct stains left by different beverages enables more effective treatment methods for carpet spills. Here are some common types of spilled drink stains:
Coffee and Tea Stains: It can be challenging to remove stains with a high tannin content, which range from light brown to dark.
Wine and Grape Juice Stains: Attending to these stains promptly is crucial to avoid permanent discoloration. The stains typically leave a visible red or purple mark on your carpet.
Soda and Carbonated Beverage Stains: These stains can be tricky and may leave behind residue, making them more challenging to remove.
We have the expertise to handle all types of drink spills. Contact us today, and we'll provide targeted solutions to remove the specific stain on your carpets.
Let Hydro Clean Certified Restoration Help You Remove The Stains
Tired of dealing with stubborn stains that won't go away? Look no further! We have the ultimate solution for you. Whether it's a bleach spot, an old and dried stain, an acid-based stain, or even a makeup stain, our professional stain removal services are designed to tackle them all. Call us at 410-505-7879 or click here immediately to schedule an appointment.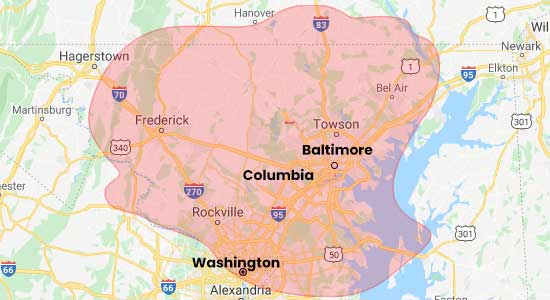 Request A Free Cleaning Estimate Today