Carpet Cleaning Service Derwood
Having a carpet is an expression of comfort and coziness. However, a tiny spot on it or even a little bad odor makes the scene upside down. Carpet cleaning is not only to bring back the relief but also to secure it from expiring earlier than its lifespan.
As a resident of Derwood, you don't need to look elsewhere while Hydro Clean Certified Restoration offers a money-back guarantee with professional cleaning service by highly trained IICRC-certified technicians.
Call 410-505-7879 and enjoy our pick-up and drop-off service at your convenience. You can also send an online service request easily by clicking here.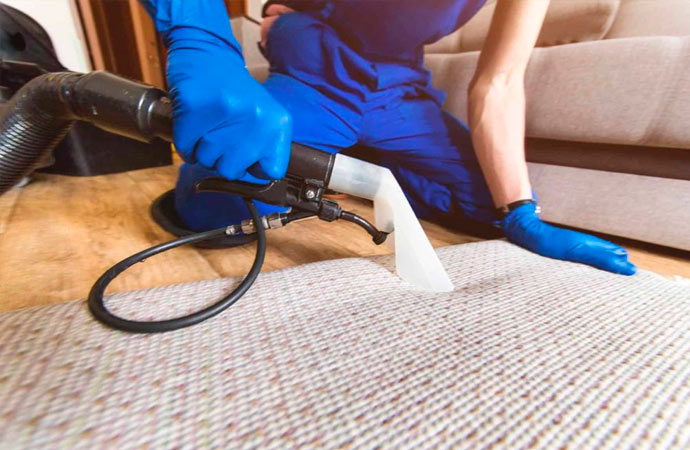 Why Carpet Cleaning is Necessary?
The most common factors that spoil carpets are dirt, spills, pet stains, etc. and your carpet is exposed to these things every day. So, even after taking the highest personal care, it's normal to find defects in them.
Keeping them untreated may result in unpleasant situations. Your favorite carpet may get discolored or even become unrepairable. Dirty and dusty carpets are also responsible for worsening indoor air quality. Apart from that mold growth is another tricky situation you never want to have with your Carpets. So, it's better to call the experts when you feel that your Carpet needs extra care.
You can trust us with more than 3 decades of experience for your delicate Carpets. The organic detergents we use are safe but effective. Our early drying process also allows you to get the delivery early. There is no extra charge for the spot removal.
Besides Carpet cleaning, we also provide other cleaning services such as Air Duct Cleaning, Dryer Vent Cleaning, Pressure Washing, etc.
Make Your Carpets Beautiful Again
To enjoy the charm of your Carpets, to save your money, and most importantly, to make the airflow of your home healthy by the best technicians in Derwood call us by dialing 410-505-7879 and we will be at your doorstep soon. For sending online service requests click here.
Request A Free Cleaning Estimate Today