Celebrating 30 Years of Service
A Special Note from Jeanne Arnold, Co-Founder
Thirty years ago, Chuck and I set out on an adventure that was exciting, exhausting, demanding, and rewarding. We established our own carpet and upholstery cleaning business, operating from our home. From the beginning, we wanted our workmanship to be so good that our customers would want to use our services again and again. At first, our customers were acquired mostly through "cold calls", the ones that most of us complain about. Working from home, I placed calls for three or four hours at a time, four days a week. Not easy, but that's what built our customer base those first few years. With a growing family, multi-tasking became second nature. Stamps were placed on reminder postcards in the car, supplies were purchased on the way to picking up the kids, babies were fed while speaking with customers on the phone, and deposits were made on the way to the library or doctor's office. Family and friends that were visiting learned to make themselves at home while the business phone was answered.
If you have a business, you know exactly what I'm talking about. That amazing opportunity to work as many hours as you can to build up something that reaches far into the future. Thirty years ago, we started as just the two of us. We now have about two dozen employees. Each of our children has worked for us at one time or another, and now two of them as well as our son-in-law are with us full-time.
Not too long ago, I was attending one of our Thursday morning meetings with our employees. As I looked across the room at our workers, I thought of how I have known many for years. I am fond of each one, even if I don't personally know them very well. Why? Because even the recently hired employee is part of our team, assisting us in making our company stronger. And we have the privilege of helping them provide for their families.
Many of our customers I know by name only, but in a sense, they are old friends. I feel a little smile appear when I see their name on the schedule. They have been a part of our lives for quite some time now.
Thinking back three decades, I am grateful for those friends and neighbors who trusted our fledgling business and asked us to clean their carpets, especially Mrs. Phyllis Strucko who informed me she wanted to be my first customer. What a vote of confidence! Thank you to all of you who have made our business a success.
Sincerely,
Jeanne Arnold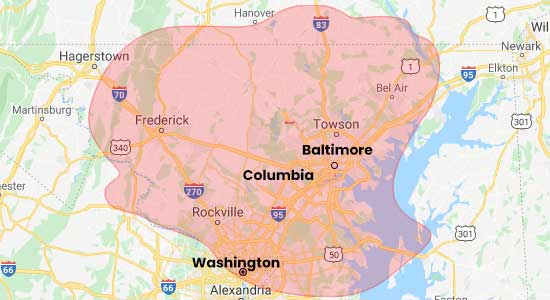 Request A Free Cleaning Estimate Today