Party Hall Cleaning Services in Baltimore & Columbia, MD
Due to the pandemic, hosting a party hall requires much more attention to hygiene and safety. Since a party consists of mass gatherings, keeping the hall completely clean and free of germs or viruses is a big task. In the event of celebration and ceremony, we all want a healthy and joyous outcome.
If you are an event planner wanting to host a party hall around Baltimore, Columbia, and cities in Maryland, then surely you want to take all the safety precautions. A planner has so much pressure to maintain the whole event making no errors and due to the pandemic, he has to be more careful.
If your party hall lies at the above-mentioned places then Hydro Clean can take the burden off you for maintaining the safety procedures. Our service comes with a wide range of options so that we can provide any cleaning task you demand. We can make the process easy for you so that you can focus on other important agendas for the event. So make sure to call us today at 410-505-7879 to learn more about our services or click here to schedule a service today!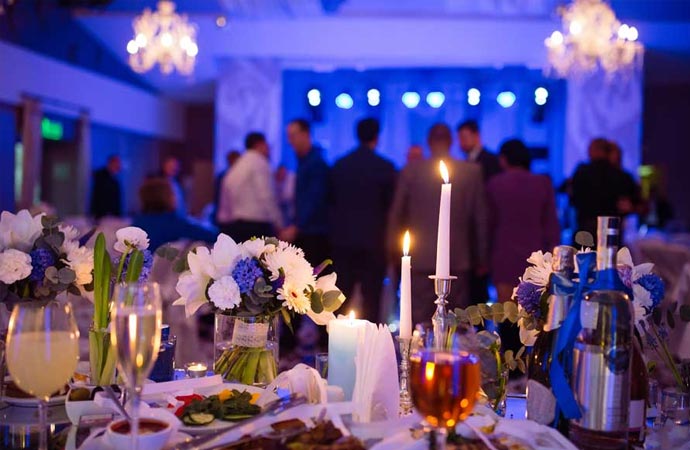 Our Cleaning Process at Hyrdo Clean
As customer satisfaction is our top-most priority, our certified and experienced crew makes sure to follow the cleaning protocol strictly using our latest tools and machinery. The procedure is as follows:
First, we vacuum the whole place like floors, carpets, chairs, tables, etc. to remove accumulated dirt.
Then we start our deep cleaning of the entire area like washrooms, latrines, and kitchen stations, etc. by our experts.
After the deep cleaning is done, the disinfection process starts right away using a certified chemical Vital Oxide to reduce contamination of any virus.
A thorough inspection is done to make sure no place has been left out for cleaning.
Rely on Us for The Best Cleaning Services in Baltimore, Annapolis, & Catonsville
Hydro Clean has been in the cleaning business for more than 35 years in cities throughout Maryland, including Baltimore, Annapolis, Havre de Grace, Catonsville, and Columbia. We provide other services like stain removal, odor removal, etc. around Westminster, Boring, Dayton, and other cities of Maryland. So if your party hall falls in the above-mentioned places and wants the best cleaning service, then call us today at 410-505-7879 to learn more about our services or click here to make an appointment today!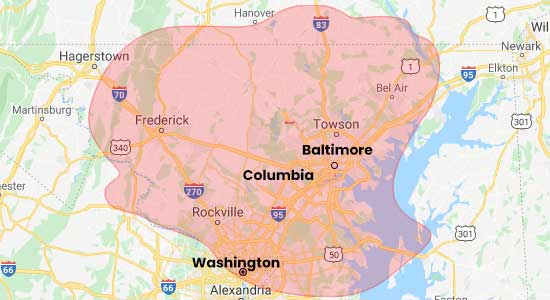 Request A Free Cleaning Estimate Today