Affordable Rug and Dryer Vent Cleaning in Churchton, MD
Area rug cleaning is an ideal tool to make your home gorgeous and keep it clean. Rugs add charm to rooms while also protecting the floor underneath it. Also, cleaning your dryer vents is a crucial part of ensuring your home's safety and indoor air quality, especially for families with multiple loads of laundry each week.
At Hydro Clean, we provide affordable professional rug and dryer vent cleaning for customers in Churchton and across the Baltimore and Columbia areas. Let our area rug and dryer vent cleaning deliver the best results, customer service and total client satisfaction. That's been our Hydro Clean pledge for 35 years in Churchton and throughout Baltimore. Give us a call at 410-505-7879 to learn more and arrange a consultation.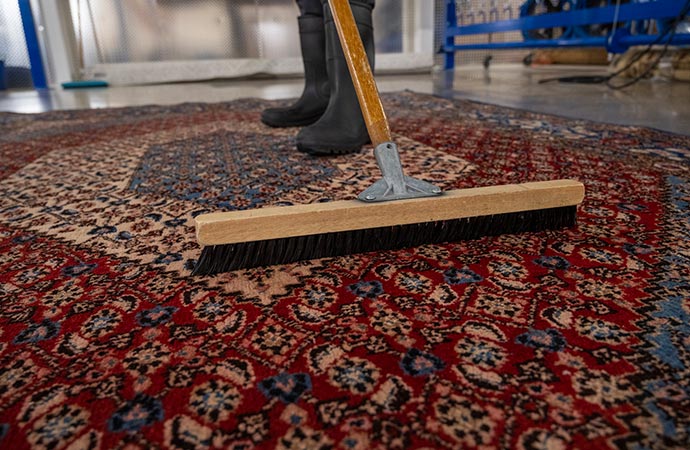 Why Hydro Clean For Dryer Vents in Churchton?
Having your dryer vents professionally cleaned in Churchton by the experts at Hydro Clean comes with these advantages:
Shorter drying times for clothing, including heavier materials
Reduce the risk of dryer fires
Prevention of carbon monoxide poisoning
Energy cost savings
Reduces wear and tear on your dryer
Keeps your clothes looking good longer
Limit allergens
Save money on overheating or repairs
Types of Area Rugs Cleaned By Hydro Clean in Churchton, MD
Hydro Clean technicians have extensive knowledge about different types of area rugs, and we restore them to their former glory in Churchton. The types of rugs we clean include:
Oriental rugs
Specialty rugs
Persian rugs
Silk rugs
Area rugs
More Hydro Clean Options in Churchton, MD
Making your home look its best can be a daily challenge. At Hydro Clean, we create spotless carpets, furniture, floors and more for our customers in the Greater Baltimore, MD area. Some of our more popular cleaning options include:
Request A Free Cleaning Estimate Today