Scotchgard Protection in Baltimore & Columbia, MD
In need of fabric and upholstery protection, but don't want to risk ruining the fabric? If you're looking for Scotchgard® Fabric and Carpet Protection, look no further than Hydro Clean!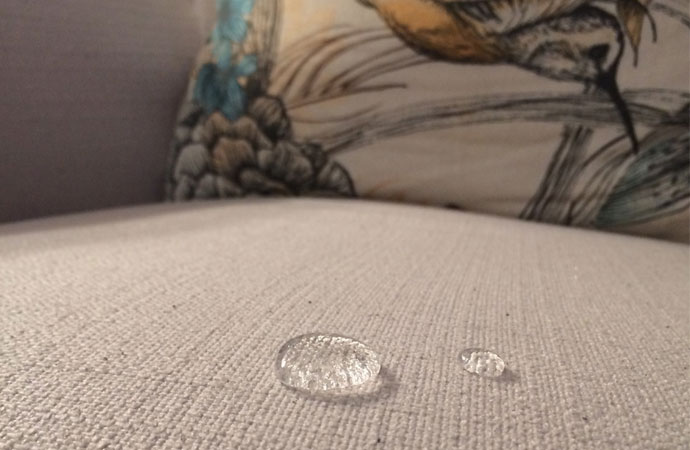 The Advantages of Scotchgard® Fabric Carpet and Upholstery Protection
Since 1986, we've been working with Scotchgard® to provide excellent upholstery fabric protection to the Baltimore, Annapolis and Howard County area. We've been the recipient of Angie's List Super Service Award for the last five years in a row! Keep reading to discover how our Scotchgard® fabric protection can work for you!
Interested to see what we can do for your business? Call now to schedule a free estimate or call us at 410-505-7879.
Why Scotchgard® Fabric & Carpet Protection?
If you're hiring a service to help you with your upholstery cleaning or carpet cleaning, it makes sense to protect your investments with Scotchgard® fabric and carpet protection.
When it comes to fabric protection, Scotchgard® is second to none. Scotchgard® forms a protective barrier between the carpet, shielding it from dirt and grime. Not only does Scotchgard® help protect your investment, they are also committed to protecting the environment, with a patented formula that has passed the regulatory reviews of the Environmental Protecting Agency (E.P.A.).
When you use environmentally safe products, you can breathe easy knowing that your business's appearance is not at the cost of environmentally hazardous practices or materials. We're dedicated to a clean work environment, inside and out.
Some of the most popular benefits of Scotchgard® include:
Helping protect your carpet and fabric against oil and water-based spills such as fruit drinks, soft drinks, and other food and drink-related stains.
Helping soils release easier when engaging in upholstery cleaning.
Helping your upholstery and fabric stay cleaner, longer.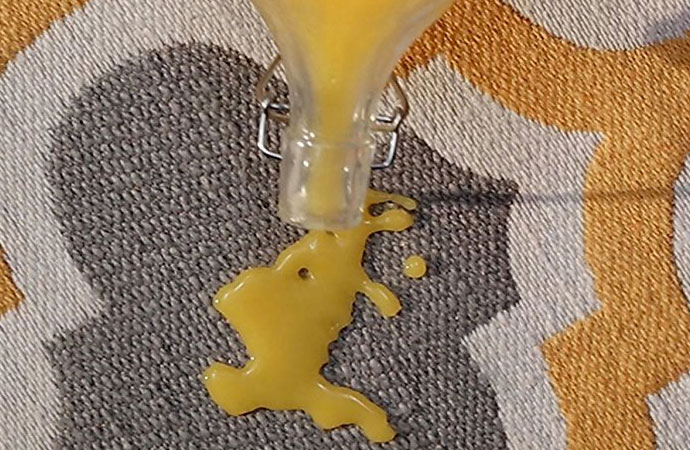 Other Important Things to Know About Scotchgard® Protection
Here are some more facts underlining the benefits of using Scotchgard®.
Scotchgard® fabric and carpet protection can be applied to oriental rugs, commercial and residential carpet.
Scotchgard® should be applied once a year at a minimum.
Scotchgard® will not change the appearance, look or feel of your carpet.
Scotchgard® offers fabulous fabric protection for furniture and carpet without altering the material.
Our Priority is Customers Like You
A clean workplace is a clean mind. Whether you're entertaining clients, have high foot traffic areas in the office, or it's just time for a cleaning, our carpet and upholstery cleaning, and protection services are here to ensure that your business's upholstery and fabric gets clean and stays clean.
Your satisfaction is our priority—from the moment you contact us until your fabric and upholstery is cleaned, treated and protected, we will exceed your expectations.
We understand that each customer has different needs, and strive to accommodate them accordingly. This means that we will work around your schedule to ensure that carpet and upholstery cleaning will not interfere with your schedule. We're ready whenever you're ready. The cleaning process is not complete until you say it is.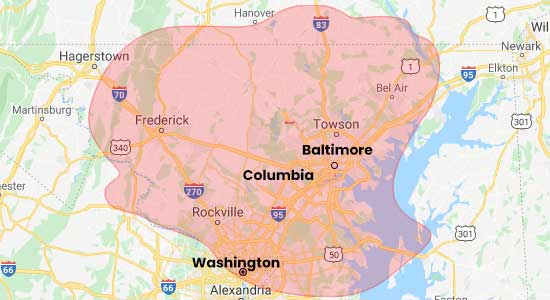 Request A Free Cleaning Estimate Today