Reconstruction Services in Baltimore, Columbia, & Clarksville, MD
Sometimes, damages inflicted by water, fire & smoke, mold, or high winds can be too much for a structure to overcome. When there is not enough left standing to engage in a restoration project, it is time to start looking at a full-fledged reconstruction. That entails rebuilding something from the ground up rather than nursing the remains of something that was damaged back to its original condition.
In Baltimore, Ellicott City, Clarksville, Columbia, and dozens of other Maryland cities that we serve, the company to call for the best reconstruction services is Hydro-Clean. For years, Hydro-Clean has been a full-service, licensed general contractor in the State of Maryland. Our technicians are professionally trained and certified in residential and commercial construction and restoration.
Reconstruction Services Offered by Hydro-Clean
Demolition

Debris Removal

Reframing & Stud Placement

Re-Bricking & Wall Rebuild

Sheetrock Tape & Bed

Electrical Work

Cabinetry Building & Refinishing

Vanity Replacement

Flooring Replacement

Gutter & Flashing Installation

Roof Installation

Kitchen & Bathroom Remodels

Tenant/Apartment Finish-Out
Common Causes of Reconstruction Damages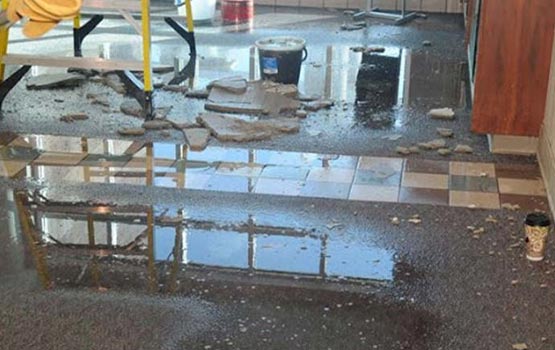 Unchecked Water Damage  – Whether the water begins flowing inside or outside the home is irrelevant. If left unchecked for too long of a period of time, the steady flow of water can destroy a property's structural stability and require the need for reconstruction.
Fire, Smoke & Soot Damage – Nothing damages a home or commercial structure faster than a fire. It engulfs the entire property quickly and continues to burn as long as it can find an oxygen source to sustain itself. Even after the final flame is out, the damages inflicted by the smoke and soot can linger for weeks and months. All of these can create structural damage that would trigger reconstruction services.
Major Accidents – Strange things happen on a daily basis to damage homes throughout America. Whether the cause is an electrical fire, an undetected plumbing clog, an accidental explosion, or a major chemical spill, self-inflicted wounds by homeowners lead to major damages that require reconstruction.
Natural Disasters – One of the most severe and frequent causes of structural damages in Baltimore and Columbia homes are natural disasters. Whether triggered by hurricanes, floods, lightning strikes, or flying debris, the need for reconstruction is real and no one knows when a natural disaster may strike.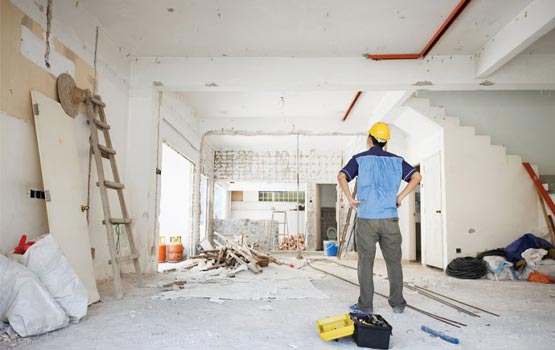 About Our Maryland Reconstruction Services
When restoration is not enough, we stand prepared to help you reconstruct whatever was lost due to fire, flood, smoke, storm, mold, or other disasters. Every project starts with a clear idea of our clients' objectives, project scope, and financial planning.
Our construction crews create a timeline and plan of action for each new construction and reconstruction project. Our design and construction teams work closely with clients on residential reconstruction to full-scale. We also can work directly with most insurance companies and are able to bill the insurance company directly on claims.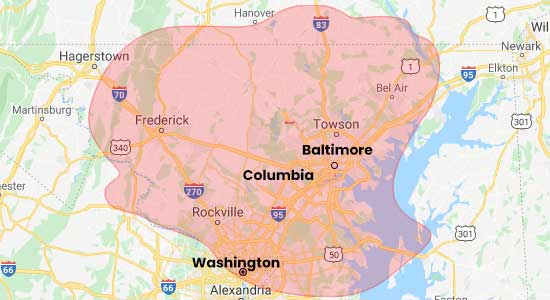 Request A Free Cleaning Estimate Today