Emergency Water Restoration in Baltimore & Columbia, MD
If you're a property or casualty insurance agent seeking restoration certification classes in Catonsville, Bowie, Towson, Havre de Grace, and other cities within the Greater Baltimore area, look no further. Hydro Clean offers restoration certification classes throughout Maryland. Continue reading for a list of courses we offer, complete with a description. Follow the course names for a summary.
Certified Restoration University Courses and Information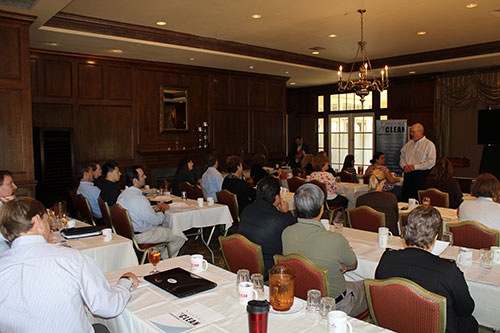 Available Certified Restoration Courses:
Content Cleaning for Fire & Smoke Damage (MDCE approved – 2 credit hours) – This class gives agents a succinct overview of the cleaning and restoration process of properties that have been affected by smoke or fire damage.
Water Mitigation (MDCE approved – 1 credit hour) – This course will teach insurance agents how to properly collect insurance claim information, and take the necessary steps to give accurate water damage restoration estimates. With this course, agents will be able to assess potential water damage risks to clients.
Fire and Smoke Mitigation (MDCE approved – 1 credit hour) – This course will teach you to classify the different types of fire and smoke damage, and monitor the restoration process from beginning to end. You will know how to measure the damage incurred, and instruct clients how to proceed thereafter.
Mold Remediation (MDCE approved – 1 credit hour) – This course teaches agents the protocols associated with a mold remediation company. You will learn about the remediation process and summarily, the objective of mold remediation. Clothing & Electronics Water Restoration (MDCE approved – 1 credit hour) – Agents will learn the restoration process of both clothing and electronics suffering from water damage.
Estate Planning Seminar (MDCE approved – 2 credit hours) *Life/Health credit
Free Certification for Insurance Agents in Baltimore, MD
There are no exams following the completion of the courses above. Accordingly, insurance agents participating in these training courses are exempt from paying any fees.
Several combinations of restoration certification training courses are available throughout the year in Baltimore, Columbia, Annapolis, or elsewhere in Maryland. If you'd like to attend any of the courses listed above, or if you simply have any questions, email CEinfo@Hydro-Clean.net for more information.
Once you've registered for any class(es), we'll provide you with information including the location, date, and time of the course as the start date approaches, so please provide an email address when contacting us. We appreciate your interest in Certified Restoration University. We look forward to seeing you in one of our classes!
Click here for a fast, free estimate
Having fun at our September 17, 2013 CE class at Rolling Road Golf Club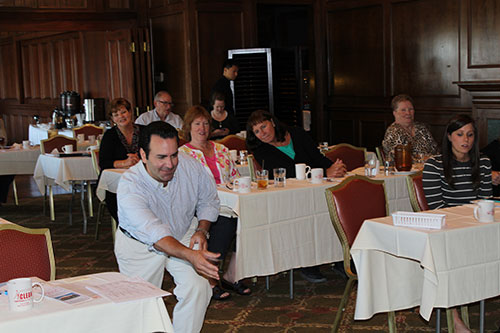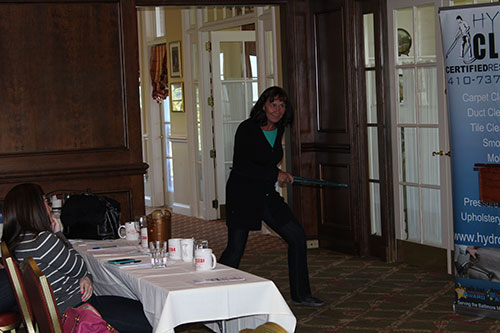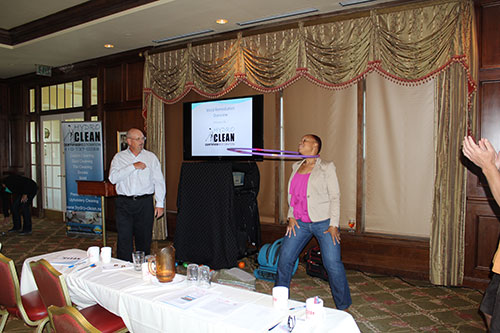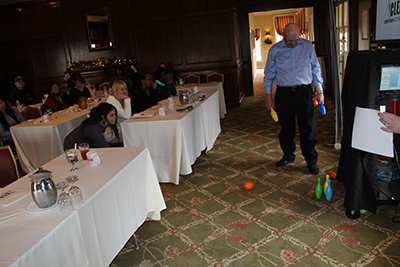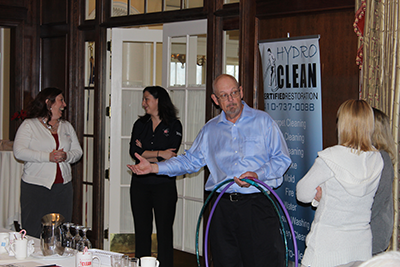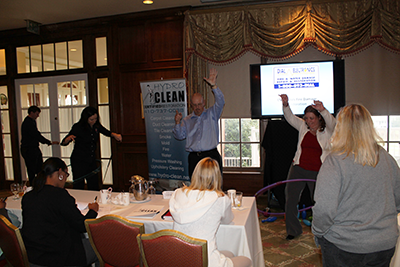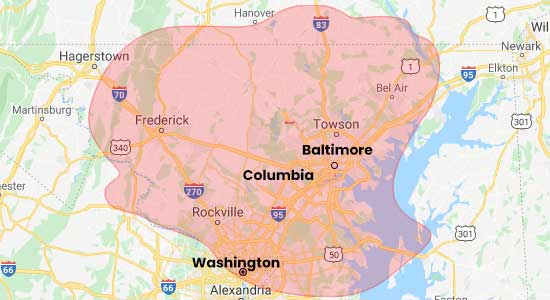 Request A Free Cleaning Estimate Today