Commercial Disinfection in Baltimore, Catonsville, & Columbia, MD
Hydro Clean is now providing disinfecting services for offices, retail businesses, industrial facilities, and more. High-contact surfaces should be sterilized all the time but with the outbreak of Covid-19, it has become essential. Our disinfecting treatment uses chemicals and equipment that has been approved by the EPA as an effective method in eliminating pathogens and bacterial infections.
In Baltimore, Columbia, Annapolis, Catonsville, and their surrounding areas, we provide 24/7 emergency disinfecting service. Call us at 410-505-7879 when you need thorough sanitization of your property. At Hydro-Clean, we offer a disinfection process that will keep your home or office free of dust, contaminants, and viruses. Our commercial disinfection approach achieves the same result for churches, schools, restaurants, and more!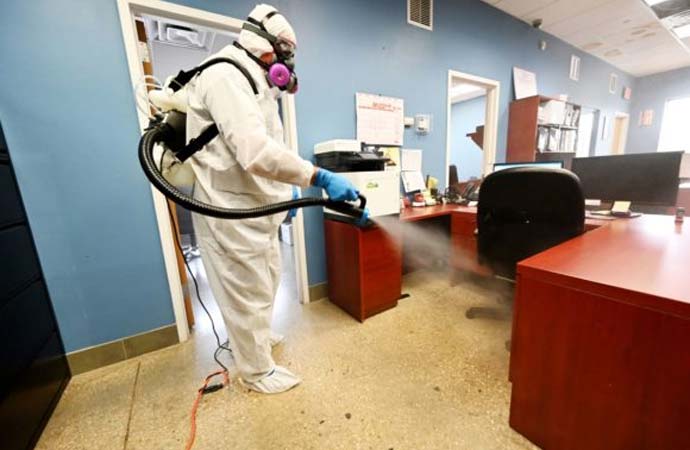 Professional Disinfection for Commercial Properties in Baltimore & Annapolis
Hydro-Clean uses vital oxide disinfectant cleaner which is sprayed in exposed areas using Victory Handheld Electrostatic Sprayer. Vital oxide has been approved by EPA to be used for reducing SARS-CoV-2 (the virus responsible for causing Covid-19). Along with this, the Victory Electrostatic Sprayer is designed for maximum efficiency, it is a cordless tool that reaches difficult corners, and its adjustable nozzles provide the best coverage.
Our trained and experienced team goes above and beyond to sterilize a property. We usually disinfect floors, walls, structures, ventilation, and other content as requested.
Let Hydro-Clean Disinfect Your Office or Retail Property in Baltimore & Annapolis
When you need to disinfect your office, retail store, or commercial property in Baltimore, Columbia, Annapolis, or Catonsville, you need to contact Hydro-Clean online or give us a call at 410-505-7879. Our teams of trained professionals are IICRC-certified and customer satisfaction is our top priority to the point that we back this statement with a 'money-back' guarantee! To learn more, give us a call or contact us online.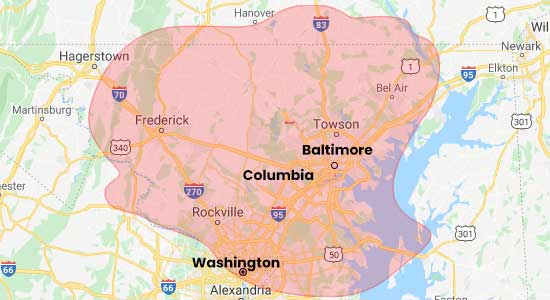 Request A Free Cleaning Estimate Today