Church Disinfecting Services in Baltimore & Columbia, MD
Church services and faith-based activities draw lots of participants. All of these people and events are made safer by Hydro Clean's disinfecting services for church buildings in Baltimore, Columbia, Annapolis, Catonsville, and their surrounding cities. We have been providing commercial cleaning services since 1986, and we clean a wide variety of properties. 
At Hydro Clean, we offer a disinfection process that will keep your home or office free of dust, contaminants, and viruses. Our commercial disinfection approach achieves the same result for churches, schools, restaurants, and more! Call us at 410-505-7879 or contact us online to know more about our church disinfecting service.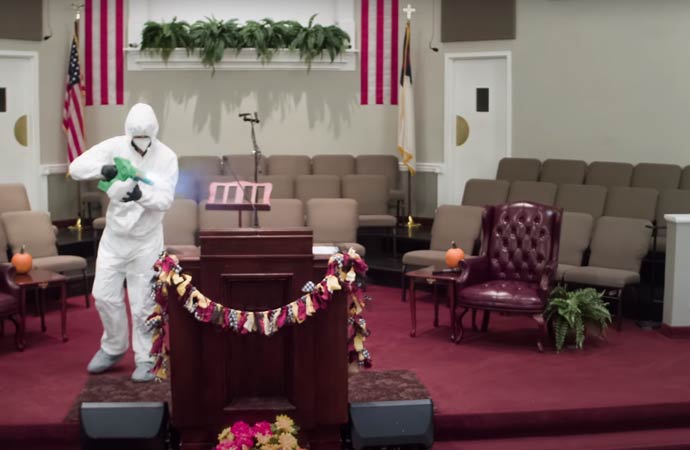 Professional Church Disinfection in Maryland by Hydro Clean
With the outbreak of Covid-19, it has become extremely important to keep properties sterilized and clean. We have been training our team to provide our customers with the most effective service, along with this, we also introduced a vital oxide disinfectant cleaner in our cleaning procedure. Vital oxide has been approved by the EPA to be used for reducing SARS-CoV-2 (the virus responsible for causing Covid-19).
Our church disinfecting procedure is simple but effective. We first make sure no food crumbs or other residues are lying around in the church aisle and sitting passages. Then we spray the vital oxide using a cordless electrostatic sprayer, the sprayer is designed to reach all the pain points, making sure the disinfectant reaches every corner. Then, we sterilize all the high-contact surfaces including the aisles, altar, chapels, and nave.
Choose Hydro Clean to Disinfect Your Church Building in Columbia & Catonsville
When you need to disinfect your church building or similar commercial property in Towson, Baltimore, Columbia, Annapolis, or Catonsville, you need to contact Hydro Clean online or give us a call at 410-505-7879. Some of the primary reasons to choose us include:
Our disinfecting products are approved by the EPA
Our team of professionals is trained and certified by the IICRC
We have 24/7 emergency service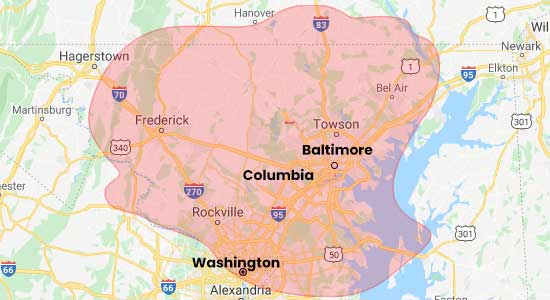 Request A Free Cleaning Estimate Today