Disinfecting Services for Schools in Baltimore & Columbia, MD
It is important to keep children safe in this unprecedented time while dealing with the Covid-19 pandemic. Hydro Clean is providing decontamination services for schools in Baltimore, Columbia, Annapolis, Catonsville, and other cities in Maryland.
At Hydro Clean, we offer a disinfection process that creates a safe environment for students and school staff. Using our EPA-approved disinfectant, we spray all the high-touch surfaces throughout all the buildings. We offer similar commercial disinfection services for churches, restaurants, and more! When you need our help, call us at 410-505-7879 or contact us online to learn more about our services.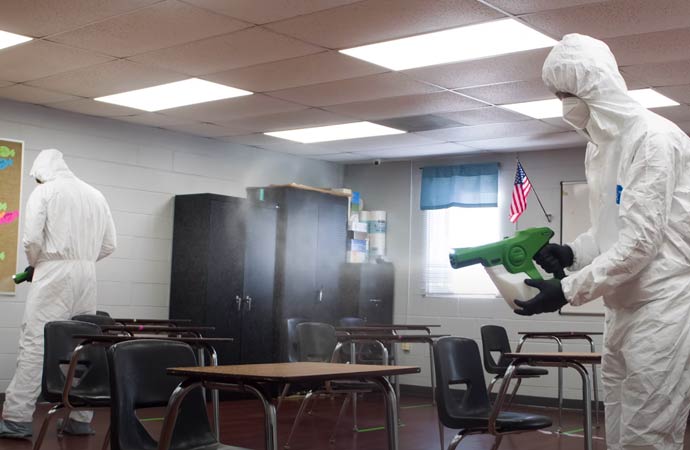 Keeping Children Safe at School with Disinfection by Hydro Clean
As we are slowly moving back toward our normal life during the Covid-19 pandemic, there are many things to address regarding the safety of schoolchildren. Keeping every child safe is at the top of every school administrator's to-do list.
But it is impossible to monitor every student in a classroom. That is why our eco-friendly disinfectant spray will be applied to the high-touch surfaces for maximum impact against germs and maximum safety for students.
Our sanitization procedure includes vital oxide disinfectant cleaner, which has been approved by EPA to reduce SARS-CoV-2 (the virus responsible for causing Covid-19). We spray this powerful disinfectant with an electrostatic sprayer which prevents the spread of germs and bacteria that transmit infectious diseases. Our team is trained and has years of experience in commercial cleaning.
Rely on Our Proven Sanitization Services for Schools in Baltimore & Catonsville
We all need to do our part in keeping our community safe. Along with schools, we disinfect churches, restaurants, and other commercial and residential properties. Our team of professionals is trained and certified by the IICRC. When you need to disinfect your home or commercial property in Towson, Baltimore, Columbia, Annapolis, or Catonsville, you need to contact Hydro Clean online or give us a call at 410-505-7879.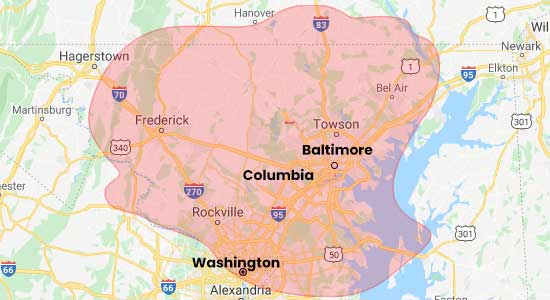 Request A Free Cleaning Estimate Today