Restaurant Disinfecting Services in Baltimore & Columbia, MD
If you own a restaurant, you know it is essential to clean and disinfect it several times per day to create a welcoming ambiance for your customers. Restaurant floors deal with heavy foot traffic, which calls for day-long cleaning, and the food prep area must be pristine.
In Baltimore, Columbia, Annapolis, Catonsville, and their surrounding communities, we provide 24/7 emergency disinfecting services for restaurants and other commercial properties.  At Hydro-Clean, we offer a disinfection process that will keep churches, schools, restaurants, and more free of dust, contaminants, and viruses. Our commercial disinfection approach is a proven winner for business throughout Maryland!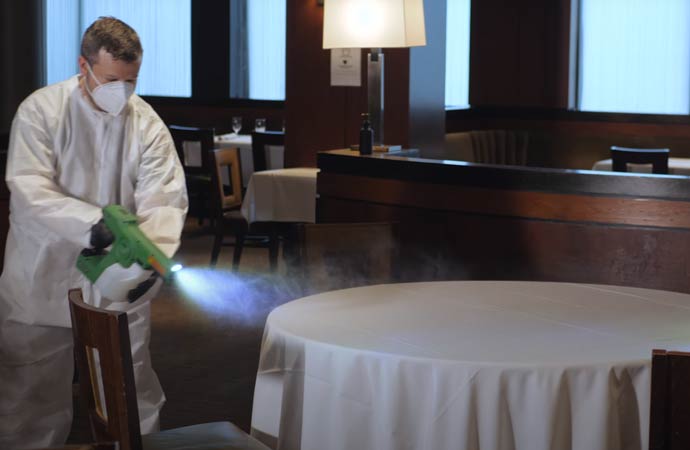 We Offer the Best Restaurant Sanitization Services in Baltimore
After researching and working with experts, we devise a procedure to combat pathogens and bacteria in the best way possible. We use a cordless electrostatic sprayer to spray the high-contact surfaces of restaurants. This sprayer is designed to reach difficult corners and make sure that every exposed surface is coated by the disinfectant.
We have now introduced a vital oxide disinfectant cleaner which has been approved by the EPA to reduce SARS-CoV-2 (the virus responsible for causing Covid-19).
We spray the vital oxide on the floors, tables, glass doors, and other requested high traffic areas.
Trust Hydro-Clean to Disinfect Your Restaurant in Annapolis & Catonsville
A clean and sterilized restaurant is bound to attract more diners. Along with disinfecting services, we also provide cleaning services for furniture, draperies, carpets, and other floor coverings cleaning services. When you need to disinfect your restaurant in Towson, Baltimore, Columbia, Annapolis, or Catonsville, you need to contact Hydro-Clean online or give us a call at 410-505-7879.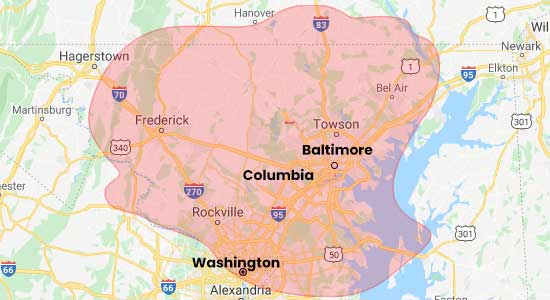 Request A Free Cleaning Estimate Today