Emergency Board Up Service in Baltimore and Catonsville
While most people don't wake up in the morning thinking that something horrible is going to happen, it's a sad fact that over 370,000 house fires occur across the country every year. A fire may start when a space heater is incorrectly placed near curtains or bedding, a dryer vent is clogged with lint, the oven is left on, the electrical wiring is damaged or someone falls asleep while smoking. Many lives are saved thanks to smoke detectors, but homeowners are still left with a terrible mess whenever a fire occurs. Here at Hydro Clean, we've spent the last 30 years helping the residents and business owners of Baltimore, Maryland, and the surrounding area gets back into their homes and work spaces after a fire.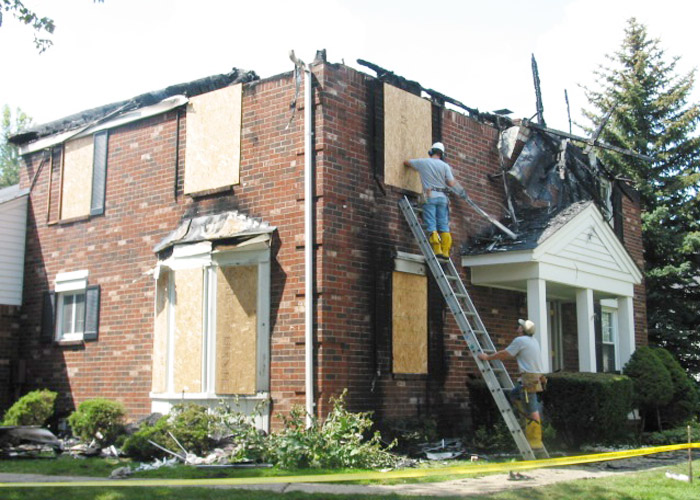 After a Fire
It's horrible to see your treasured possessions lost or damaged in a fire, and it's certainly no fun to be displaced from your home. Fortunately, here at Hydro Clean, we know exactly how to help you during this difficult time. Our professional technicians have been specially trained and certified to handle smoke, fire and water damage, and we've successfully restored thousands of fire-damaged homes over the years. Another valuable service that we offer after a fire is the emergency board up of your windows. We're available to arrive just as soon as the fire department has left the scene to board up all of the broken windows. Most people don't think about this being a priority, but these are just a few of the many reasons that a quick board up is an excellent idea.
Protection From Criminal Activity: When your home isn't a total loss, there's a good chance that you'll still have valuables that can be salvaged. Boarding up the windows can keep thieves out while the cleanup gets underway, and you won't have to worry about vandals causing further destruction to your home while you're away.
An Added Safety Measure: A partially burned, unprotected home may present a curiosity that neighborhood children can't resist. Without boards on the windows, the little ones may go exploring. If one of them becomes injured, then the homeowner may be sued for negligence.
A Guard Against Further Damage: Though your home has already been damaged by smoke, fire and the water used to put the fire out, there's no need to allow more damage to occur through open windows. Boarding up the windows will keep any rain, snow or ice from entering the premises, and it will also keep birds, rodents and other wildlife out.
Professional Assistance Available
If your life in the Baltimore area has been disrupted by a fire in your home or business, then please feel free to contact us here at Hydro Clean so that we can immediately get your windows boarded up properly. Give us a call at 410-505-7879 for this or any other cleaning or restoration service, and we'll be happy to provide you with a free estimate.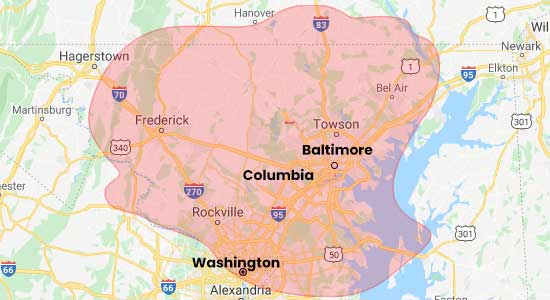 Request A Free Cleaning Estimate Today