Water Pipe Break Repair in Baltimore & Columbia, MD
Water pipes can break or burst for many reasons. When the weather is cold, water inside pipes expands causing the pipes to burst. Old pipes that have not been repaired or replaced can also break at any time. If this happens, gallons of water will spill in a very short time and flood your property.
Getting your broken pipe fixed should be the first thing on your to-do-list, and equally important is cleaning up the flooded water. As it can be filled with contaminants as it is coming from a pipe, moreover if your interior is not carefully dried, the dampness can give birth to mold and fungus.
Hydro-Clean Certified Restoration has decades of experience in restoring properties that get affected by water, be it from a faulty appliance, or natural disasters. We provide restoration for plumbing leak damage, hail storm damage, and mold damage. If you reside in Baltimore, Columbia, Washington Grove, or surrounding areas, just call us at 410-505-7879 or contact us online.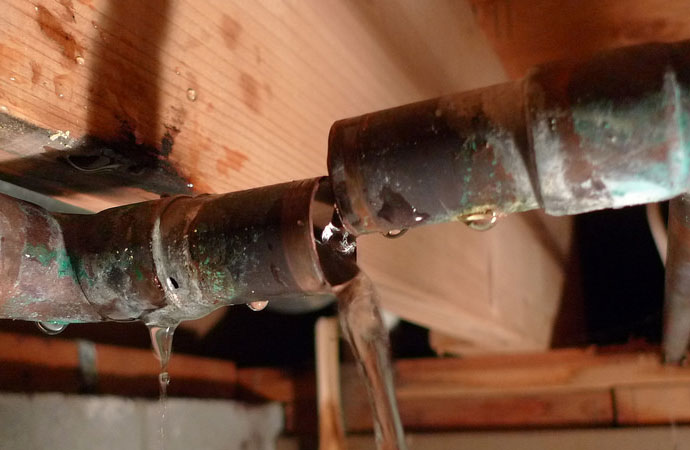 Our Proven Restoration Process
A step by step explanation of our water pipe damage restoration procedure:
Upon arrival we will identify the cause of the burst, the extent of the damage done, and prepare a quotation for transparency.
We will then document the damage by taking photographs to send to your insurance company.
After that, we will pump out the flooded water using our specialized tools.
When most of the water is cleaned up, we will try to restore contents that can be fixed and discard those beyond repair.
Interior contents like carpets and rugs will be taken away for our professional carpet drying procedure.
Using our professional dehumidifiers we will dry the flooded area and sanitize it as well.
Trust Hydro-Clean to Restore Your Home in Baltimore or Washington Grove
Hydro-Clean is certified by the IICRC (Institute of Inspection, Cleaning, Restoration certification) and we provide 24/7 emergency service as know accidents can happen anytime in Baltimore, Columbia, or Washington Grove. When you need our help, call us at 410-505-7879 or contact us online.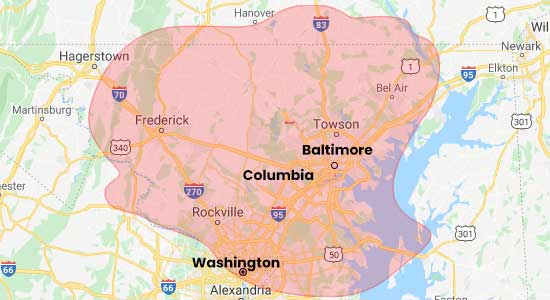 Request A Free Cleaning Estimate Today