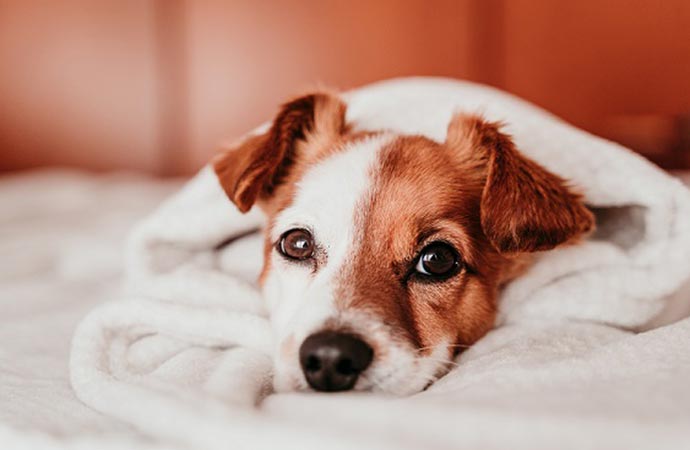 Fast, Effective Pet Odor Removal
Pet odor has plagued homeowners (and carpets!) for decades and we've been here to help along the way! Since 1986 we have helped customers remove unpleasant pet odor from their carpets. If you are dealing with pet odor, let us get rid of it once and for all!
Click here for a fast, free estimate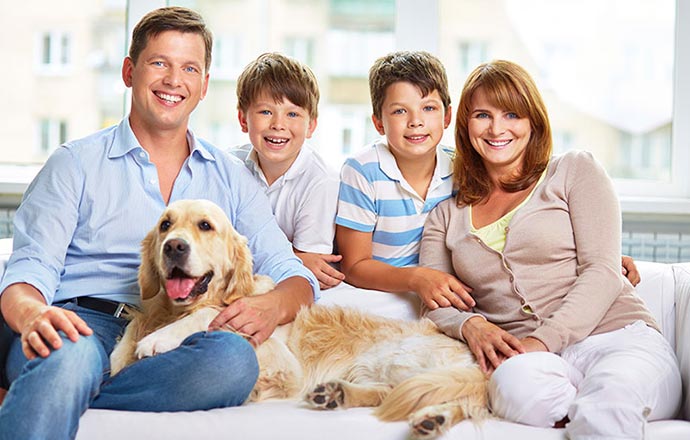 Why is Pet Odor So Foul?
Unfortunately, one of the most common odor problems in homes is from our pets. In order to better realize why covering up pet odor is simply not an option, you must first understand the molecular structure of what is causing the foul smell.
Fresh urine usually has very little odor. The odor that we associate with urine doesn't actually appear until it starts to decay and release ammonia gas.
After this initial decay, a second level of decay will occur. This second level releases mercaptam, a foul-smelling organic compound that smells similar to skunk spray.
A pet odor removal service understands these problems on a molecular level as natural bacteria attack the urine as it breaks down, and digests the urea, sodium chloride, lipids, and phosphorus-and potassium-containing urine. The bacteria leaves behind phosphate salts which will stick to the carpet, making it extremely difficult to clean up.
These salts release odor into the air with the help of heat and humidity. Some animals tend to urinate in the same place repeatedly, as a result, the animal is continuously applying heat and humidity to the area of the carpet. This causes the odor to become increasingly more pungent each time this occurs, which can create a strong skunk-like odor.
Why Quality Pet Odor Removal Services Are So Valuable
A routine professional carpet cleaning will not just remove phosphate salts from your carpet. To entirely remove the phosphate salts, and consequently the odor, from your carpet, special cleaning techniques need to be used.
Hydro Clean's pet odor removal service in Baltimore and Columbia uses special enzyme cleaners that are proven to be able to completely remove your carpet of phosphate salts and odor. Contact us and give us a call at 410-505-7879 to remove the pet odor in your Maryland home.
Be sure to inform your technician of the specific nature of your odor problem while scheduling your appointment.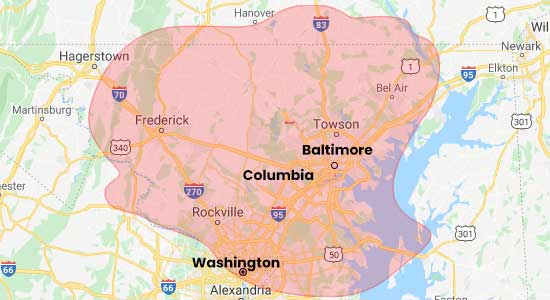 Request A Free Cleaning Estimate Today