Home Window Cleaning in Baltimore & Columbia, MD
Are you looking for home window cleaning in Maryland? If you're anything like other homeowners in places like Baltimore, Columbia, Ellicott City, Clarksville, or anywhere else in Maryland, then you want your home to look its absolute best.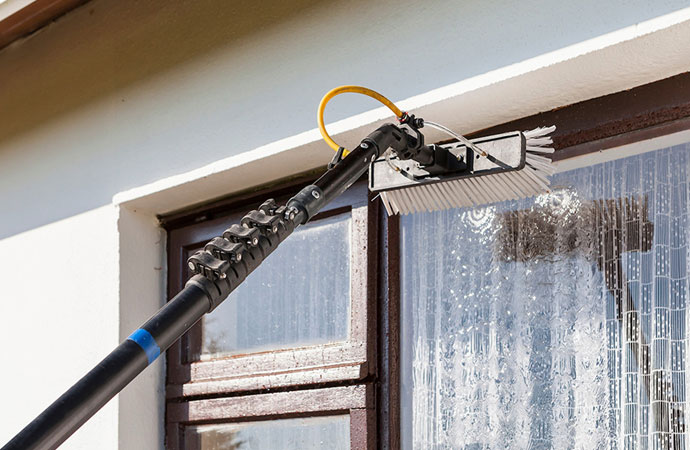 From top to bottom, inside and out, it can only help you to have a home that's completely clean and presentable to guests and passers by. And that includes the home's windows, one part that many homeowners don't like going through the trouble of cleaning. So why not let us take care of it for you?
Keep reading to learn all about how you can get a home window cleaning in Maryland that will leave your windows looking just as spotless as the rest of your home. The information you find here will save you both time and money.
What You Get from the Right Home Window Cleaner
When it comes to having something at your home cleaned, especially its windows, the two main reasons to have it done professionally are to save time and money. How, exactly, are those two feats accomplished?
A wider range of tools – Just about any kind of job that you can think of is best performed with the right tools, and that applies to window cleaning as well.In many cases, getting that perfect window cleaning involves much more than simply using a bucket and some water.With the right technique and cleaning solutions, a window washing job will be much more effective in the long run.
Experience that leads to a more efficient job – Washing windows can take time, especially if you don't do it very often.On top of that, it's easy to miss spots and hard to reach corners, meaning that the job isn't always one-hundred percent complete.A professional service that cleans windows regularly can make sure nothing is missed and the job is performed to absolute perfection so that the home's windows are as clean as they were when they were first created.
Increased safety – Home window cleaning can be a dangerous task if your home is multi-storied.Why risk potential injury as you climb a ladder and struggle to clean windows that are several feet off of the ground?With a professional cleaning, you can rest easy and without the risk of injuring yourself.
By having your windows cleaned professionally, you get a necessary job done in a fraction of the time that it would take you to do yourself, leaving you free to do the things you want to do.
But when it comes to hiring a window cleaning company who can make sure you get windows that are completely spotless, you need to be able to trust only the best. And that's where we come in.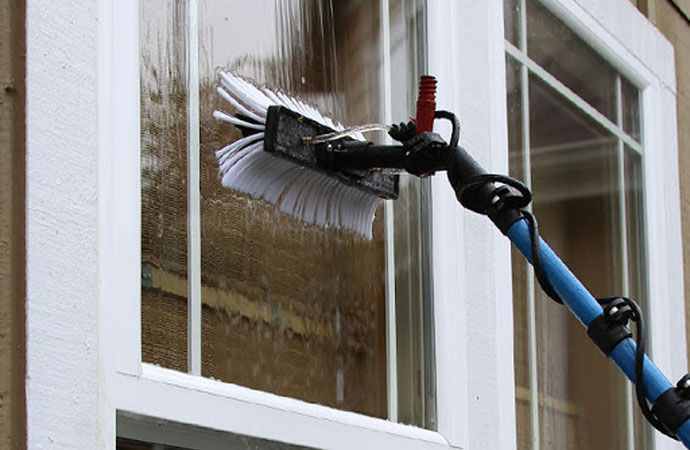 Revitalizing Your Property with Hydro-Clean
If you're a homeowner who wants home window cleaning done right, then it pays to have a full service cleaning and restoration company take care of the job for you.
Here at Hydro-Clean, we know how important it is for your property to be flawless in every way, which is why we bring over 25 years of experience to jobs like window cleaning, pressure washing, and countless other services meant to restore and revitalize your home.
We have a commitment to our customers that you won't find with other cleaning services, because we know just how important your home is to you.
Our fully trained and certified technicians will be able to take care of your home window cleaning down to the smallest detail so that you can rest easy, sit back, and let the light come in the way it's supposed to! We serve homeowners all over the state, so whether you're in Baltimore, Columbia, Ellicott City, Annapolis, or anywhere else, we can make sure that we'll make your home's windows absolutely spotless so that you can look on with pride!
When you're ready to get started, you can give us a call at 410-505-7879 or click here to get in touch with us online. Before we get started with your home window cleaning, we will provide you with an estimate that will fit your budget and include everything you need for the perfect cleaning.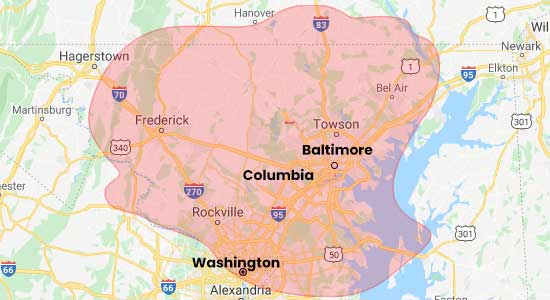 Request A Free Cleaning Estimate Today