5 Important Reasons to Keep your Dryer Vent Clean
December 27, 2018
Nowadays, we tend to take for granted the convenience that comes with owning a clothes dryer. These modern marvels are relatively dependable and work tirelessly in the background to deliver clean clothes on demand. Unfortunately, many homeowners neglect basic dryer maintenance until something breaks. Regularly cleaning the dryer vent is the easiest way to avoid mechanical failure. More importantly, doing so will will help you to sidestep the following problems.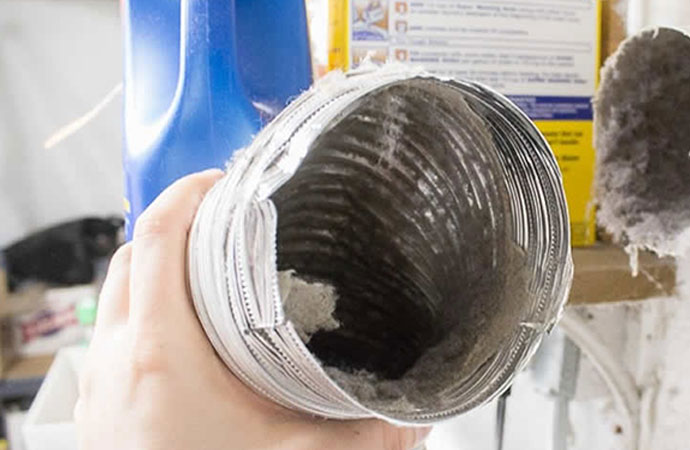 Moldy, Lint-Ridden Clothing
A clothes dryer with a dirty vent will impact the quality of your drying experience in several ways. First off, a dryer with a clogged vent is going to take longer to dry fabrics. As a result, a load that's set for an hour will be damp when the cycle is over. Furthermore, a backed-up vent will result in greater lint accumulation regardless of how often you clean the lint trap.
Premature Equipment Failure
If you don't clean your vent regularly, you're placing an unnecessary amount of strain on the dryer. Heat will eventually kill the electronics that power every appliance on the market. In addition, a dryer that's working harder than necessary will go through parts like bearings more quickly. Cleaning the dryer vent regularly can save you literally hundreds of dollars in repairs over the lifetime of the unit.
Unusually High Utility Bills
Conservative estimates maintain that an average dryer will use at least $0.75 worth of electricity during a standard drying cycle. A dryer with a dirty or clogged vent can take twice as long to achieve acceptable results. This means that a typical household will waste at least $100 on electricity in a year. Even if the padded utility bill doesn't concern you, the needless carbon emissions should.
Unwanted Rodent and Insect Infestations
Believe it or not, a dirty dryer vent is a great way to attract a variety of pests to your home. Lint deposits in and around the outflow pipe are the perfect environment for a number creepy critters. Rodents in particular love to take up residence in a cozy, debris-clogged vent. The humid micro-climate surrounding a dryer with a dirty vent is a prime breeding ground for termites and ants.
Game-Ending Fire Hazards
According to the National Fire Protection Agency, anywhere from 15,000 to 18,000 structure fires are caused by dirty dryer vents every year. Lint buildup alone is a disaster just waiting to happen. Even something as harmless as static electricity can quickly spark a massive conflagration under the right circumstances. Overworked dryers that are close to the edge due to clogged vents can easily blow a circuit and start an electrical fire.
Keeping Dryer Vent Problems at Bay
The only sure way to prevent the dryer-related problems mentioned here is through regular vent cleaning. For over 30 years, Hydro Clean of Baltimore has been providing the best vent and carpet cleaning possible to the good people of Baltimore, Howard, Anne Arundel, Prince George's, Carroll, Harford and Montgomery counties. If your dryer is in need of a serious vent cleaning, they're the professionals to call.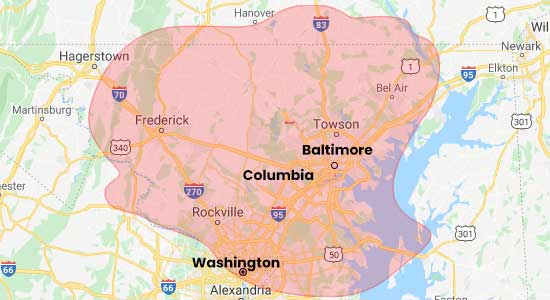 Request A Free Cleaning Estimate Today