Clean up for the holidays with Hydro Clean
December 27, 2018
It's not too early to start preparing your home for holiday guests. The most wonderful time of the year can quickly become the most stressful without a little advanced planning. Hydro Clean can also help in executing some of your most daunting household chores.
Breathe A Little Easier
Along with gifts and fruitcake, some friends and family will arrive with allergies and breathing issues. Create a comfortable and safe environment for sniffle-prone guests by thoroughly dusting, laundering quilts and duvets, attending to dusty ceiling fans and having your air ducts professionally cleaned. Did Uncle Henry stay in the guest bedroom over the summer leaving the stench of smoke in his wake? Hydro Clean technicians can freshen your carpets and drapes after they remove all dust and mites from your ducts.
Cleaning The Bathroom On Your Own Really Stinks
What's worse than eight people using one bathroom? Eight people noticing your dirty grout and hard water stains. We know hard water stains are difficult to remove, but using an all-natural paste made of vinegar and baking soda is just as effective as pricier products. Before you go to the trouble of replacing grout in the bathrooms and kitchen, consider calling Hydro Clean. They have over 30 years of experience in cleaning tile and grout. With a little elbow grease and some professional help, even the most stubborn dirt and stains can be eliminated, leaving your bathrooms, kitchen, hallways and foyers looking like brand new for holiday guests.
Does Your Living Area Need A Christmas Miracle?
Children and four-legged friends can really wreak havoc on your living room furniture over the course of a year. Having upholstery professionally cleaned and stain guarded before the holidays insures that your furniture looks and stays clean well into the new year. But don't stop there. Using a towel-covered broom is a simple way for you to remove dust build-up on living room baseboards. You might want to consider new throw pillows if yours are flat or if the cover cannot be easily removed and laundered. Lastly, organize DVDs, books, remotes, loose photos and other odds and ends in baskets to cut down on clutter before your guests arrive this holiday season.
Need more ideas? Call Hydro Clean. They offer a wide range of products and services that will get your home in tip top shape this fall.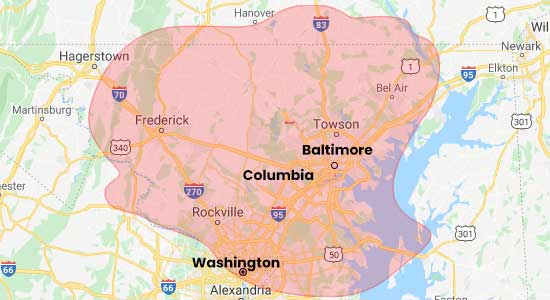 Request A Free Cleaning Estimate Today