Start the New Year Mold Free
December 27, 2018
There are many things that can wrong with a home that requires immediate attention. If you've ever experienced a burst water pipe or flooded basement, you understand that some situations are a true emergency. Almost all homes experience leaks from time to time. This means that mold can become an issue in virtually all homes across the country. Issues with mold need to be handled immediately since it has the potential to create undesirable health effects in you and your loved ones. What is the big deal with mold and what is involved in mold remediation? We will discuss the answers to these questions below.
Why is Mold Dangerous?
Mold is something that exists in many homes and offices all over the country. What's the big deal about this common substance? The main problem with mold is that exposure to it can result in a wide variety of health problems. Mold creates an allergic reaction in many people. Although the severity of the action can vary from person to person, many physical complaints can manifest from mold exposure. The most common symptoms related to exposure to mold include itchy eyes, sneezing, skin rash, a runny nose, labored breathing, and chest congestion. Mold can create a severe allergic reaction in some individuals that would prompt immediate medical attention.
Steps Involved in Mold Remediation
If you suspect you have a mold problem or have seen mold in your home, it's important to have it treated right away. Mold remediation treatment plans can vary slightly, but most follow these basic steps.
1. Assessment of the Situation
During this stage of the treatment process, a complete inspection of your entire home is performed. The severity of the mold that exists can be determined, and the appropriate treatment plan can be laid out at this point.
2. Control of the Contamination
This step is completed to prevent cross-contaminating areas of the home that haven't yet been affected by the mold problem. If there are some areas where there is no mold, the mold removal specialist will want to take careful measures to ensure he prevents the mold from spreading.
3. Removal of the Source
To completely eliminate the mold problem, there is more involved than simply removing existing mold. The source of the mold must be identified and corrected to prevent the problem from reoccurring. Whether the source is a leaky pipe or a totally different cause, it must be corrected to prevent the need to treat the home again in the future.
4. Elimination of Moisture
Any sources of moisture need to be identified and corrected. Even tiny sources of accumulated moisture, such as a dripping pipe under a bathroom sink, must be promptly corrected.
At Hydro-Clean, we fully understand how important it is that your home remains free of toxic mold. If you have experienced a leak or have noticed visible signs of mold in your home, please contact us today for a full inspection. We provide full mold remediation and restoration protocols that can restore your peace of mind and make your home safe again.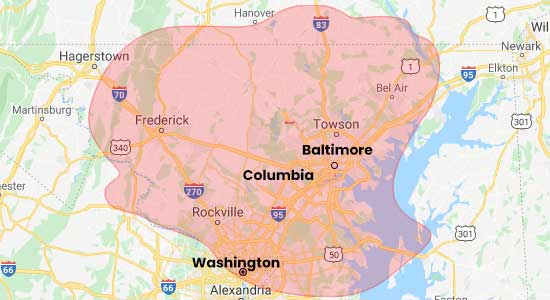 Request A Free Cleaning Estimate Today