Tips to Prevent Fires While BBQing This Summer
December 27, 2018
The warmer months are a popular time to enjoy outdoor living spaces with your family and friends. These social gatherings often include a meal prepared using a gas or charcoal grill. Outdoor grilling is enjoyable, but it can be dangerous if certain precautions are not taken. According to the National Fire Protection Association, thousands of home fires occur every year because of outdoor grills. Regardless of the type of grill that you use, the following safety tips will reduce the risk of an accidental fire.
Grilling Safety Tips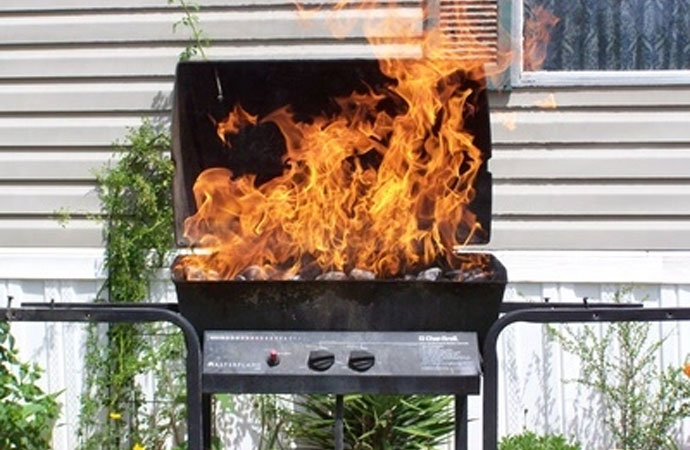 Ensure that your grill is a safe distance away from any structure. Numerous fires occur because the grill was positioned too close to patio overhangs and siding materials or underneath low-hanging branches. Never use a grill rated for outdoor use inside your house.
Make sure that your grill is clean and stable. The grill should be placed on a flat, level surface to ensure that it does not tip over. Place a grill pad or splatter guard underneath the appliance to protect your patio or deck. Trim excess fat from meat before placing it on the grill. You should also keep the grill clean because excess grease and built-up food residue can catch fire causing the oil to ignite.
Check for leaks when using a gas grill and take proper precautions when using lighter fluid around a charcoal grill. Apply a light coat of soap and water on the gas tank, hoses and connections. Bubbles indicate the presence of a leak. Fix this dangerous situation before using the grill. Use lighter fluid sparingly. Do not spray lighter fluid on a hot grill. Consider using a charcoal chimney starter that requires newspaper instead of lighter fluid.
Always keep a close watch on the grill while it is hot. Consider having a fire extinguisher on hand. Baking soda or sand can also smother a grease fire. Shirttails, apron strings, and other materials could catch fire if they dangle over open flames.
Get Your Life Back to Normal
Warm weather allows you to bond and have fun with friends and family. If your outdoor grilling should turn tragic, you can rely on our certified smoke and fire damage restoration services. Because our company works with major insurance companies, we reduce stress by handling the claim for fire, smoke and water damage from start to finish. We have the expertise to restore clothing, furniture and electronics as well as art and other valuables. When tragedy strikes, you can quickly get your life back to normal with the help of our trained technicians.
To prevent further damage, do not want to wait to take action. Contact us today to discuss your options.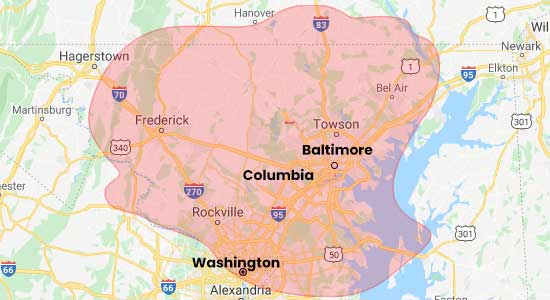 Request A Free Cleaning Estimate Today