Wipe Away Winter with Pressure Washing
December 27, 2018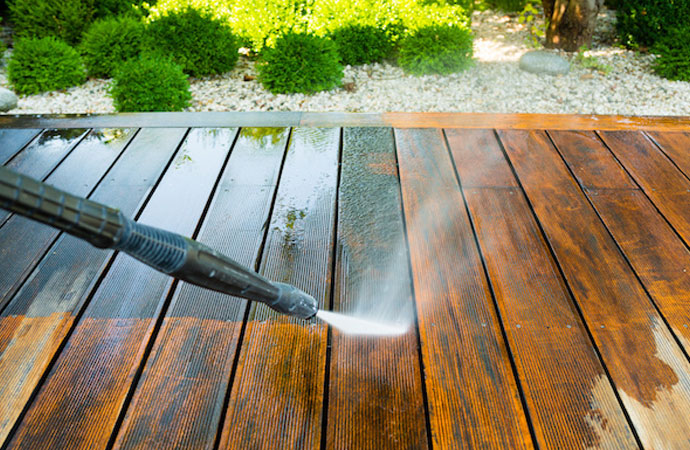 The winter season often brings snow and ice. When snow and ice accumulate on the home and on the driveway, it often means that you use products to assist in removing these weather elements, such as salt or sand. These products can leave stains behind on the sidewalk, the patio and the side of the home. Pressure washing is a way to remove the dreary components of winter so that you can start fresh in the spring
Impacts of snow, ice, and freezing temperatures can cause severe damage to your home if left untreated. Using a power washer is easy to do and removes the dirt and grime that accumulates, offering protection for your home while delivering a beautiful appearance for the spring and summer months as well. As with other maintenance jobs that you can perform around your home, pressure washing can save you money in the long run. It can save money that would be spent replacing your siding or other materials if they are damaged by winter weather. A benefit of pressure washing is that the equipment can be rented for an affordable amount instead of buying a machine, and you can usually pressure wash the exterior of the home in one afternoon.
Instead of using brushes and other tools to clean the outside of your home, a pressure washer will save you time and energy. Although you will need to be able to maneuver the machine from one area to another while washing and be able to hold the hose to clean the surfaces, the washer makes the job faster than if you were to clean the home by hand. Something to keep in mind about the spring season is that there is pollen in the air and other allergens that can impact your health as well as the health of other people in the home. If you pressure wash the home at the end of the winter season and right after spring begins, you can eliminate many of the allergens that settle on the outside of the house. You can also use a pressure washer to prepare exterior surfaces so that you can paint them when the weather is warmer.
We proudly serve Maryland & the Greater Baltimore area, so check out our service area today and see if we can help!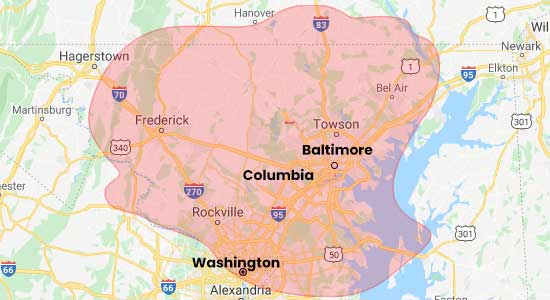 Request A Free Cleaning Estimate Today