Milk Spills Odor Removal from Carpets in Baltimore & Columbia
Any person or pet can accidentally spill milk on the carpet. Young children who are learning to sip from a cup can also spill milk on the carpet. Proteins and lipids in milk have a tendency to go rancid and develop an unpleasant odor over time. If the spill is not cleaned up immediately and completely, the milk can permeate deep into the carpet fibers, making odor removal more difficult.
For a long time, the highly qualified and competent technicians at Hydro Clean Certified Restoration provide the best milk spill odor removal services in Baltimore, Columbia, Towson, Bowie, and other cities nearby. We use modern equipment and unique methods to provide you with the most effective and quality odor-removal service. Whenever you want to deodorize your carpet, just contact us at 410-505-7879.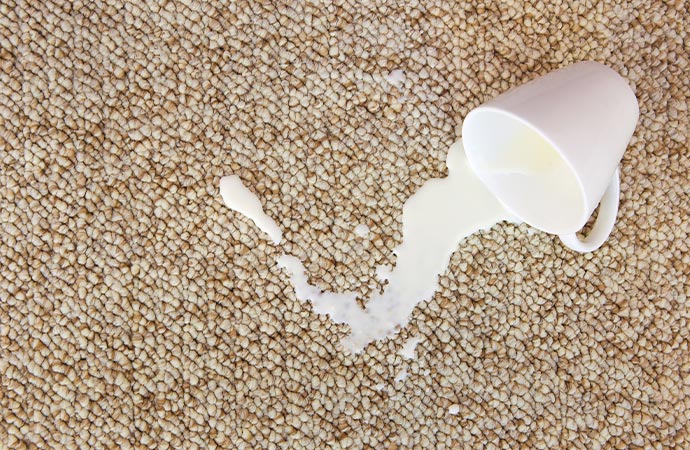 Get The Benefits of Professional Odor Removal
Since 1986, We the experts at Hydro Clean Certified Restoration specialize in the removal of milk spills and odors from carpets. Here are some benefits:
Complete Removal of Odors: We use cutting-edge cleaning methods and tools to successfully eliminate milk spill odors from carpets.
Eco-friendly and Safe: We apply non-toxic, safe, and environmentally friendly cleaning supplies. That means our cleaning method won't damage the carpet fabrics.
Professional Staff: Our professional cleaners have the knowledge and experience to choose the appropriate cleaning method for each specific case and ensure the job is done right the first time.
Time-saving: We save you time and effort by performing the complete cleaning and thorough odor-removing process for you.
Click here for a fast, free estimate
Deodorize Your Stinky Carpets with Hydro Clean Certified Restoration
The odor of milk spilling on a carpet attracts pests and other insects which damage the carpet fabric. Also, milk spill creates unusual odor. Anytime you want to eliminate milk spill odor from your carpet, contact Hydro Clean Certified Restoration right away. We are always ready to serve you at our best. In addition, we help our clients with mold or mildew odor removal, tile & grout cleaning, hardwood floor cleaning, carpet & upholstery protection, pet odor removal, and other services. Don't let a stinky carpet degrade the quality of the air inside your home. To get our services, please dial 410-505-7879 or click here if you have any queries.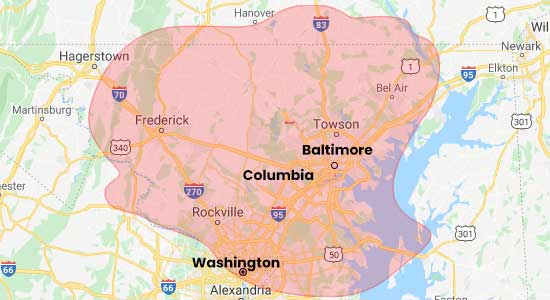 Request A Free Cleaning Estimate Today