Basement Carpet Options in Baltimore, Annapolis & Columbia, MD
Necessity and preference dictate types of carpet purchased and installed for homes or businesses. All carpets have a tendency collect dirt, stains or to become damaged with age or wear. Some types of carpet hold up longer, and for basement carpets, a material that resists dirt, holds up to high traffic, vacuuming or regular cleaning is always a good choice. 
At Hydro Clean Certified Restoration, we clean carpets using the latest technology and expertise of our trained crew members to make basement and other carpets as good as new. For customers in Baltimore, Annapolis, Columbia and throughout our MD service area, we provide superior carpet cleaning and repair, including for different basement carpet options. Call us at 410-505-7879 or contact us online, to arrange a consultation to install or clean your basement carpets, ASAP.
Superior Basement Carpet Options By Hydro Clean in Towson, MD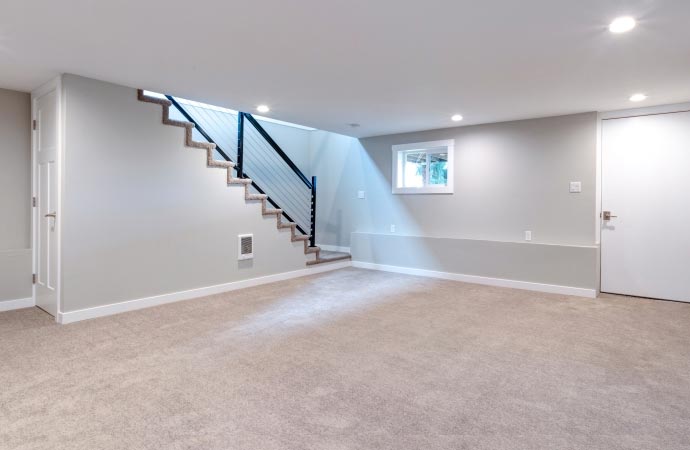 Three of the more popular basement carpet options professionally installed by Hydro Clean Certified Restoration include:
Olefin: Well-known for being a tough, reliable, and quite comfortable material to boot. The texture is quite similar to wool which makes it comfortable to walk on. Also, it is used to reduce clumping and debris from becoming too rooted into your flooring.
Nylon: The most popular option when we consider choosing carpeting options. Normally, you won't be able to see in the living room or bedroom. However, you have seen it most certainlyin a basement or an office setting. The main reason is that these areas gather a lot of foot traffic or a lot of exposure to foreign elements such as dirt and debris.
Polyester: An ideal choice for basements if you are looking for an all-around, versatile carpet. This synthetic material can resist spills, accidents, and most importantly moisture. The basement issue is frequently plagued by increasing moisture. This moisture can lead to mold, mildew, and, of course, damaged carpets. If your basement is facing a similar issue then polyester could involve less or easier restoration.
Trust Hydro Clean For Superior Basement Carpet Options in Baltimore, MD
Hydro Clean Certified Restoration is a long-time service provider of carpet & upholstery protection, carpet odor removal, stain removal, pet urine treatment, and more carpet services in Annapolis, Catonsville, Ellicott City, Towson, Bowie, Catonsville, and throughout our MD service area. For superior carpet cleaning services, call 410-505-7879 or contact us online to learn more about different basement carpet options, or to arrange a free inspection.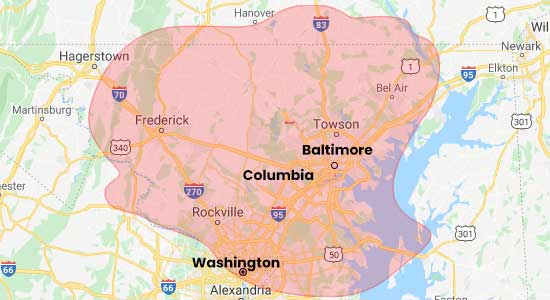 Request A Free Cleaning Estimate Today