VCT Cleaning in Baltimore, Ellicott City, & Columbia, MD
Vinyl composite tiles (VCTs) are famous for their durability and resiliency, which is why many property owners are opting for VCT for their flooring. If maintained the right way, VCT floors can last for a long time. HydroClean provides the perfect cleaning method for old, worn-out VCTs that does not only clean but bring back the original shine of the floors. 
Along with our floor cleaning services, we also offer drapery cleaning, pressure washing, and window cleaning in Baltimore, Columbia, Ellicott City, Annapolis, Catonsville, and surrounding areas of Maryland. Want to know more about our services? Just dial 410-505-7879 or contact us online.
Click here for a fast, free estimate
Expert VCT Cleaning for Maryland Properties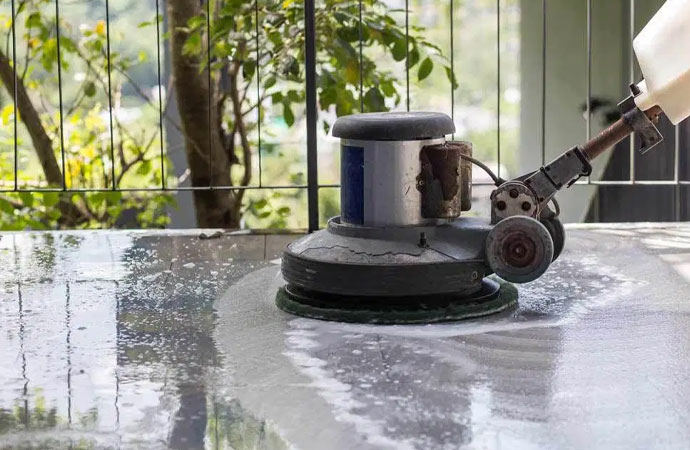 When VCT floorings exceed its foot traffic limit, it will start to look rusted and dirty. The porousness of the material makes it prone to staining from dark liquids and scratches. We use a steam cleaning method to gently loosen the stubborn dirt from the surface and the grout lines. Then, using a powerful vacuum cleaner we extract all the dirt away. 
Our crew has years of experience in cleaning all types of floorings, be it natural stones, traditional tiles, or VCTs, they know which cleaning agents work well and which can harm your floors. You can rest assured that no aggressive chemicals will be used during this cleaning method, we only use specially formulated cleaning powders and truck-mounted equipment for the safest and best results.
Why Choose HydroClean?
We are a family-owned business specializing in cleaning properties since 1986. All of our technicians are background-checked, well-trained, and experienced. When we commit, we make sure not to leave until our customer is fully satisfied with our work.
All you have to do is reach us at 410-505-7879 and we will help you with more information!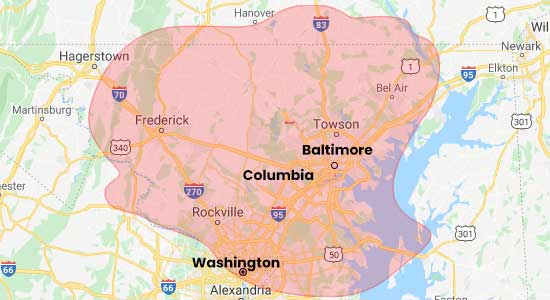 Request A Free Cleaning Estimate Today