Day Care/ Pre School Disinfecting Service in Baltimore & Columbia, MD
If you own a daycare or pre-school, keeping it clean and sterilized is extremely important as you are responsible for the health and well-being of some very young clientele. Children in childcare are vulnerable to cold, the flu, coughs, sore throats, and diarrhea, hence, along with disinfecting service, operational authorizes should make sure that the place is free of dust and other toxins as well.
With the outbreak of the Covid-19 pandemic disinfecting has become all the more important. At Hydro-Clean Certified Restoration, our team is trained and experienced to clean and disinfect commercial properties in Baltimore, Columbia, Catonsville, and other cities in Maryland.
Reach us at 410-505-7879 or simply click here to connect with us online.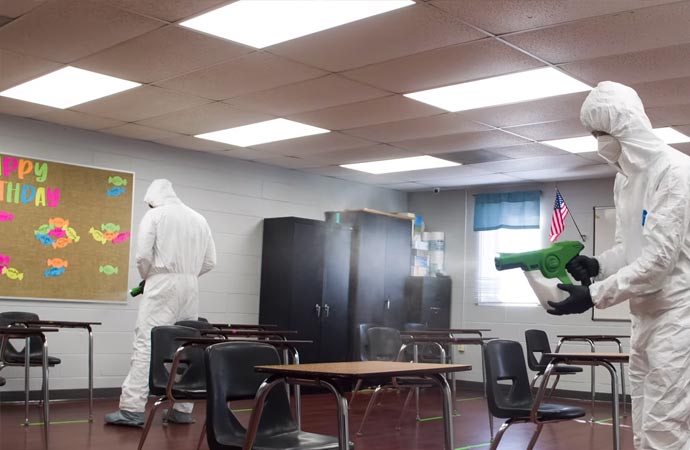 Professional Disinfecting Procedure for Maryland Institutes
Every disinfecting service should begin with cleaning as dirt can prevent sanitizers and disinfectants from working properly, so it is important to ensure high-touch surfaces are cleaned for efficient disinfection. Our team will remove dirt and grime from windows, carpets, glass, doorknobs, bathrooms, and any other part of the institution that might need cleaning. A solution of mild detergent and water will be used in the cleaning procedure as chemical detergents are not suitable for children.
Next, our eco-friendly disinfectant spray will be applied to the high-touch surfaces. Diaper changing station, toilets, mouthed toys, water fountains, or any other surface that might have a chance to be contaminated will be disinfected. We will use vital oxide disinfectant cleaner, which has been approved by the EPA to reduce SARS-CoV-2 (the virus responsible for causing Covid-19). We spray this powerful disinfectant with an electrostatic sprayer so that it reaches all the tough corners in classrooms.
Trust Hydro-Clean
Need trustworthy disinfecting service for your facility? Hydro-Clean will not disappoint. Our team is IIRC certified and has been providing cleaning, sanitizing, and disinfecting services throughout Maryland for years.
Call us to get in touch.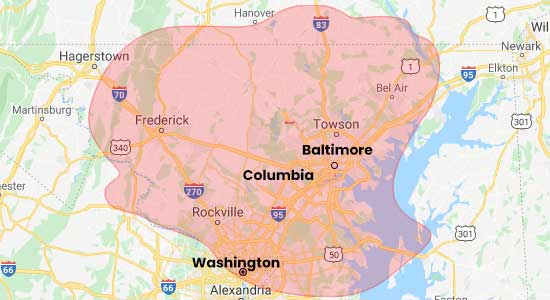 Request A Free Cleaning Estimate Today