Government Properties Disinfecting Service in Baltimore & Columbia
As commercial and government offices are slowly resuming their responsibilities after the outbreak of Covid-19, it has become important more than ever before to ensure cleanliness and disinfection of properties for the safety of the employees. At Hydro-Clean Certified Restoration, our team has been providing janitorial services to highly-secure Government facilities in Maryland for quite some time. To limit the spread of Coronavirus, our project managers have outlined a successful cleaning and sanitizing service for government facilities.
Call us at 410-505-7879 or contact us online to get in touch.
We serve Baltimore, Columbia, Annapolis, Catonsville, and other cities in Maryland.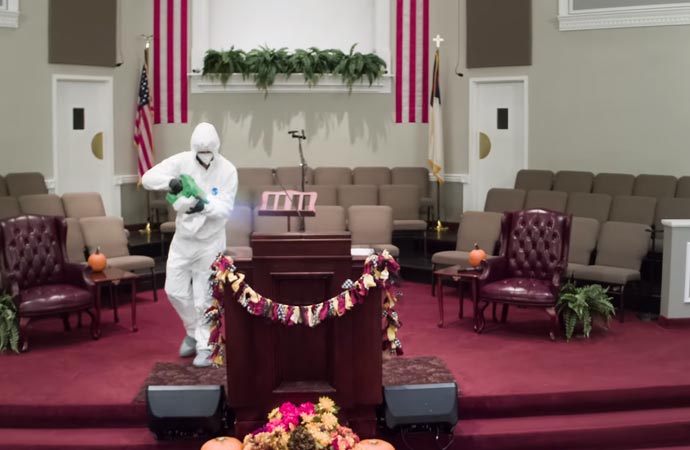 Best Disinfecting Service for Government Facilities in Maryland
Government facilities are highly-secure and require services by reliable companies. Therefore, at Hydro-Clean, all our employees are background checked, licensed, and goes through various training for ensuring the best service.
We begin with dusting off dirt and vacuuming spaces. Once the facility is clean, we will use our Victory Electrostatic Sprayer (a cordless tool that reaches difficult corners, and its adjustable nozzles provides the best coverage) to spray disinfectant to all the high-touch areas. The disinfectant solution we use is called Vital Oxide which has been approved by the EPA to be used for reducing SARS-CoV-2 (the virus responsible for causing Covid-19).
Emergency Disinfection
Hydro-Clean understands the importance of emergency disinfecting service. Call us if your facility gets affected by the virus. We will dispatch our emergency team right away to ensure your facility can resume office hours as soon as possible.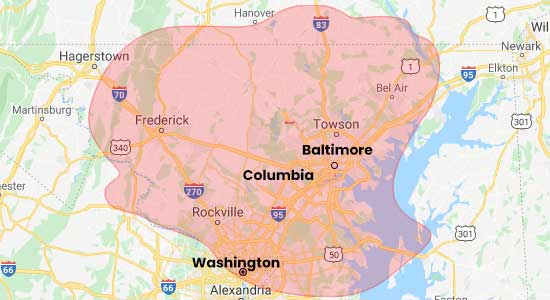 Request A Free Cleaning Estimate Today