Industries We Serve with Disinfection Services in Baltimore, MD
As the lockdown days are reducing and we are resuming our daily activities slowly, it is essential to maintain cleanliness and ensure commercial places are disinfected for safety. Hydro-Clean Certified Restoration provides disinfecting services for both commercial and residential properties in Baltimore, Columbia, Annapolis, Catonsville, and other cities in Maryland. Our disinfecting specialists are IICRC certified and go through various training for providing the best service. We use an electrostatic sprayer to spray vital oxide disinfectant cleaner, which has been approved by the EPA to reduce SARS-CoV-2 (the virus responsible for causing Covid-19).
Call us at 410-505-7879 to learn more about our products and services.
Businesses Disinfected by Hydro Clean in Baltimore & Columbia
Churches: Church services and faith-based activities draw lots of participants. Moreover maintaining a safe distance is quite difficult in small churches. Our disinfecting procedure ensures all the pain points and high contact surfaces are clean and sterilized including the aisles, altar, chapels, and nave.
Schools: We disinfect common areas of the schools like playgrounds, poolsides, cafeterias, and all the other high-traffic areas.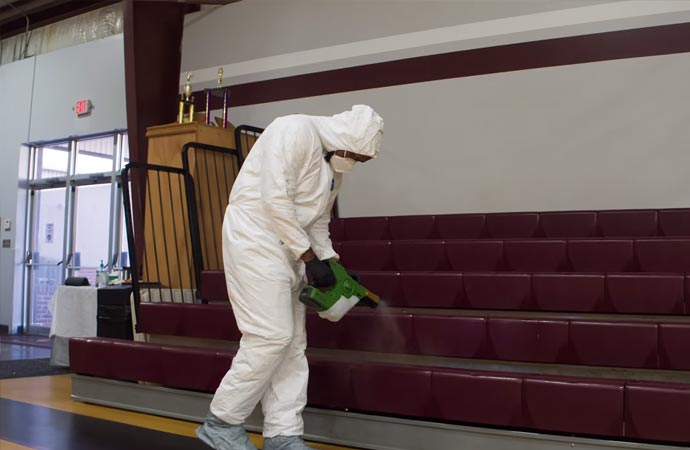 Restaurants: If you own a restaurant, attracting customers might become difficult if the restaurant is not clean and disinfected. Let Hydro-Clean increase your traction by efficiently cleaning the high-traffic areas of your restaurant.
Day Cares: Ensuring every corner is clean and disinfected is extremely important for daycare/pre-school facilities as they deal with some very young clientele. Our eco-friendly disinfectant spray will be applied to diaper changing stations, toilets, mouthed toys, water fountains, or any other surface that might have a chance to be contaminated.
Government Facilities: Our team is background checked and licensed, hence, we proudly serve highly secure government facilities in Maryland.
Property Management Firms: Property management companies deal with multiple properties at a time, we can make their life easier with our sanitization procedure. As we use an electrostatic sprayer, it can easily cover large areas of properties quite effectively.
Need our disinfecting service right away? Call Hydro Clean at 410-505-7879 for more information or click here to make an appointment!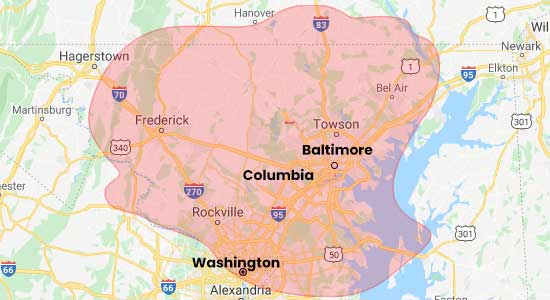 Request A Free Cleaning Estimate Today