Sliding Damage Repair in Baltimore & Columbia, MD
Unforgiving wind and heavy storms can chip off or crack your sliding doors leaving your home in a vulnerable state. Damaged glass sliding is hazardous as the door can break anytime or pieces of broken glass can be all over the place with the next sudden blow of wind. To save your loved ones' from the dangers of a damaged sliding, call a restoration company as soon as the storm passes away.
In Baltimore, Columbia, Washington Grove, Maryland, and nearby areas, you can rely on Hydro-Clean's 24-hour emergency storm damage restoration service. We have been thriving in the industry for years for our top-rated services. Our technicians can remove damaged glass, replace panes, and fully reseal the entryway.
We also provide post-storm cleanup and window damage restoration in our service areas. Click here if you want an estimate of our work or call us for more details.
Click here for a fast, free estimate
Certified & Professional Sliding Door Restoration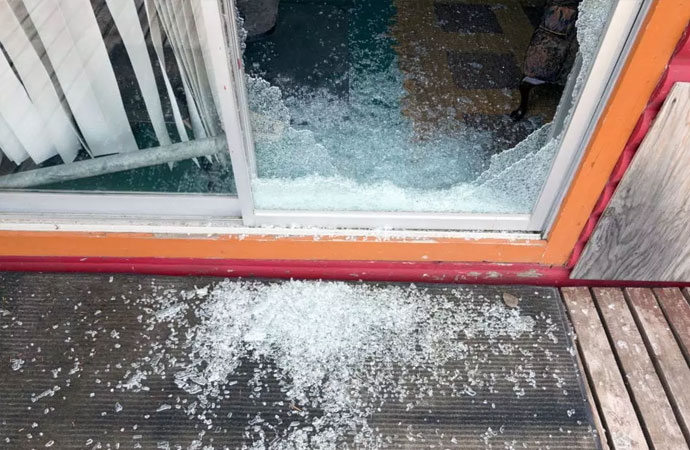 Heavy wind can not only damage the glass of your siding but the track as well, wind carries debris with it which ultimately sets on the tracks. This will cause difficulties in opening or closing the door as the door might bounce, make rattling sounds, or constantly jump off the track. Do not panic if you face any of the above problems. Our team is certified and trained to repair and install new sliding if need may be.
After reaching your property we will inspect the condition of the siding, if there have been minor chip-offs, we will repair it. However, if your property has endured a major storm and the sliding door has cracked or got damaged beyond repair, we will suggest getting the glass replaced.
Contact Hydro-Clean for Prompt Service
Natural disasters do not come with notice and can occur anytime. Hence, our emergency team is just a call away. Your home will be in a vulnerable state if the sliding is broken or damaged. The weather can get gloomy again anytime and of course, there is a risk of vandalism.
Call us at 410-505-7879 or contact us online as soon as you notice the damages, we will be there in no time!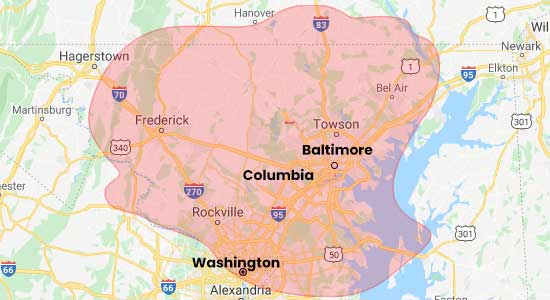 Request A Free Cleaning Estimate Today